$19.99
NZD
Category: Activity Books | Series: Billie B Brown
What does the B in Billie B Brown stand for? BOREDOM BUSTERS! Packed with puzzles, activities, recipes and interviews with Sally and her friends, Billie's Bumper Book of Fun will keep you entertained for hours!  
$14.99
NZD
Category: Activity Books
Dive into the Marvel universe for an exciting search-andfind mission with all your favourite characters!
$14.99
NZD
Category: Activity Books
With over 100 exciting things to find, join the Disney Princesses for a magical search-and-find adventure!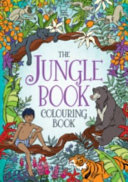 $7.99
NZD
Category: Activity Books
Get lost in the depths of the Indian jungle with beautifully illustrated colouring scenes from Rudyard Kipling's classic The Jungle Book, in this brand new colouring book. Colour your way through the jungle vines and meet Mowgli the man-cub, his enemy Shere Khan the tiger, and get carried away by the mi schievous monkeys and hypnotized by Kaa the python. Published in 2016, to coincide with the release of Disney's new live-action version of The Jungle Book, children can take their adventures beyond the screen with everyone's favourite man-cub. Relive Mowgli's adventures in the jungle over 32 partially coloured pages. ...Show more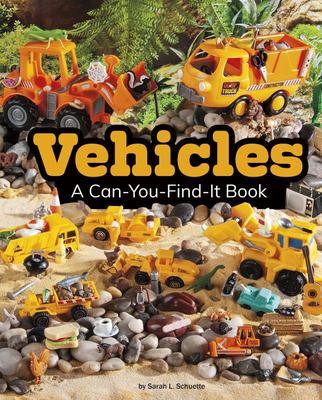 $19.99
NZD
Category: Activity Books | Series: Can You Find It?
Buckle in the kids for a wild ride through this vehicle-themed seek-and-find title. Hundreds of hidden objects are tucked inside vehicles that roll, rumble, float, and fly across each full-color puzzle. To-find lists include both pictographs and word labels to engage pre-readers and early readers alike. ...Show more
$8.99
NZD
Category: Activity Books
A first novelty board book all about how things grow, with push, pull and turning mechanisms.Make things bloom in Busy Grow. Sprinkle seeds into the soil, water the plants, and watch the beautiful flowers turn into fruit and vegetables as you discover how things grow.Green-fingered toddlers will love pl aying with this bright and colourful board book with gentle rhyming text and wonderful illustrations by Diana Bedoya, which is part of the popular Busy Book series. ...Show more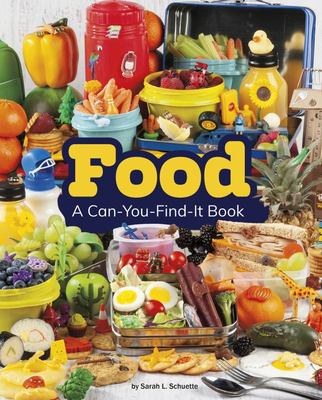 $19.99
NZD
Category: Activity Books | Series: Can You Find It? Ser.
Feed kids' hunger for fun, challenging puzzles with this seek-and-find title dedicated to food. To-find lists that include both pictographs and word labels task readers with finding hundreds of objects hidden in full-color photos of soups, donuts, eggs, pizza, sushi, and more.
$12.99
NZD
Category: Activity Books | Series: Look and Find
Each page in this vibrantly illustrated book is teeming with dinosaurs and other prehistoric creatures to look for, count and compare. Children will enjoy exploring the entertaining pictures, from Pterosaur twins to tambourines, while simple spotting activities encourage the development of reading, coun ting and observation skills. Convenient size to pop in a bag to keep children entertained and occupied on the go. Delightful details provide endless spot-and-talk-about opportunities for dinosaur fans. An activity book children will want to share with friends and family, again and again. ...Show more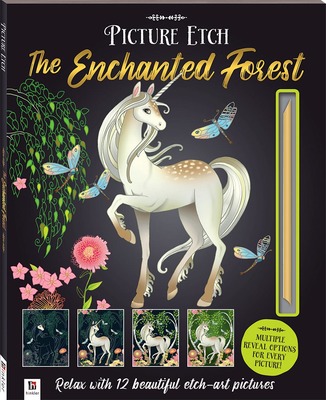 $16.99
NZD
Category: Activity Books | Series: Picture Etch
Aspiring artists and fans of fantastic magical imagery alike will delight in the hidden worlds of Picture Etch: The Enchanted Forest. By scratching away the black art on the 12 inside panels of this marvellous book, brightly coloured patterns and motifs are uncovered. Beginner 'etchers' can use the book to scratch away all of the black layer, revealing glorious landscapes and fantasy characters, ranging from unicorns and butterflies to wonderfully wise tree women. For more advanced 'etchers' or those looking for even more artistic expression, it's possible to highlight a few details or create patterns of their very own against the backdrop. • 28-page book • etching stylus ...Show more
$19.99
NZD
Category: Activity Books | Series: Where's Wally?
Follow Wally, if you can find him, through an extravaganza of Hollywood's classic films. This book will be irresistible to all Wally fans, old and new.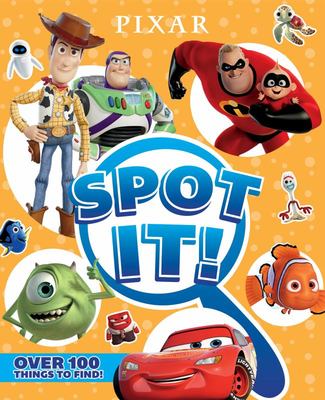 $14.99
NZD
Category: Activity Books
A search-and-find book featuring best-loved characters from the Disney-Pixar universe.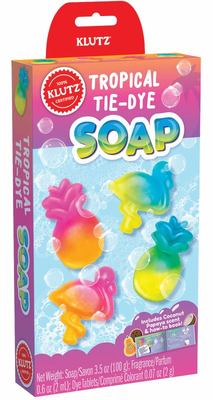 $16.99
NZD
Category: Activity Books | Series: Klutz
Sun's up, suds up! Learn to make four colourful ombre soaps in sunset hues. Make four custom decorative soaps, right in your kitchen! The kit includes a sudsy soap base that melts easily in a microwave or double boiler. Add the custom scent, then pour the soap into the molds of your choice. You'll als o find for using the included materials in creative ways and whipping up spa recipes with ingredients you can find in your kitchen. Need to Know: Make 4 scented melt-and-pour soaps using custom molds. Use bright dye tablets to make a swirling, multi-colored look! Flamingo and pineapple mold shapes. Includes dropper bottle of Coconut Papaya scent! ...Show more