$16.99
NZD
Category: Children's Fiction | Series: Hot Dog
Hotdog and his friends think they're headed for the hot sun and sand of Rainbow Island . . . but they end up in SNOWVILLE instead! Brrrrrr! Can they make the most of their icy holiday? And maybe even compete in the Snowville Games?
$21.99
NZD
Category: Children's Fiction
Hilarious stories and advice about the ups and downs of growing up, from a hugely popular YouTube artist and storyteller.
$16.99
NZD
Category: Children's Fiction | Series: Showtym Adventures
In the sixth Showtym Adventure, Vicki will stop at nothing to save a crippled beach-racing stallion. When Vicki and her sisters discover that horses are roaming on country roads because the locals can't afford to fences contain them, their eyes are opened to a whole new world of hardship. Then Vicki me ets Pepe, a prized beach-racing stallion crippled by mistreatment. The owner can't pay for a vet and, fearing the beaten horse may die, the Wilsons take Pepe in. Will Vicki be able to save the injured racer? And will Pepe accept his new life after galloping at full speed? This story of hope and recovery is inspired by the Wilson Sisters' early years. ...Show more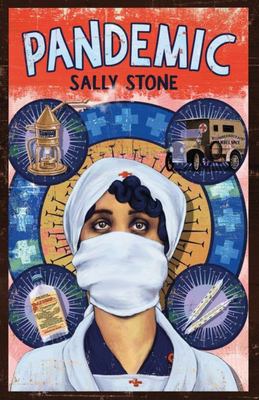 $19.99
NZD
Category: NZ Author's
The war carried the Spanish flu across the world. Faces grew masks. Shops and schools wore signs that said, 'Closed'. Families nursing the sick drew their curtains together to say their house was quarantined... From the award-winning creators of Flood, Fire, Cyclone and Drought, comes this powerful stor y of humanity prevailing during a pandemic. ...Show more
$21.99
NZD
Category: Children's Fiction
Meet Ruby and Bear Foot. Theyre running out of time to rescue their inventor dad from his hideous boss Wendy Wedge. Shell do anything to win the glitzy Golden Shoe award and knows that entering flying shoes is her hot ticket to the trophy. Flying shoes that Ruby and Bear just happen to be hiding... This can only mean one thing. Its... Shoe Wars! ...Show more
$19.99
NZD
Category: Fantasy | Series: The Land of Roar
The magical new book in the bestselling middle-grade fantasy adventure series, The Land of Roar.  Featuring breathtaking illustrations throughout by Ben Mantle and stunning fold-out cover artwork. Twins Arthur and Rose can't wait to go back to Roar, the fantasy world they get to through their grandad' s attic. Roar is a land of dragons, mermaids, unicorns, ninja wizards and where anything they can imagine can be real. But when they return there's no time for exploring, because a message arrives from their scarecrow enemy, Crowky. WHAT'S IN THE BOX? The Box would always contain the things that scared the twins most - and if Crowky gets hold of it, Roar could be in more danger than ever. Soon they find themselves on another thrilling adventure, accompanied by old friends and new faces and seeing parts of Roar they'd almost forgotten. But will they get to the box before Crowky does? And if it opens, what will they see?  ...Show more
$17.99
NZD
Category: Children's Fiction | Series: Treehouse
Andy and Terry's treehouse now has 13 new storeys, including a tiny-horse level, a pyjama-party room, an Underpants Museum, a photo-bombing booth, a waiting room, a Door of Doom, a circus, a giant-robot-fighting arena, a traffic school, a water-ski park filled with flesh-eating piranhas and a treehouse visitor centre with a 24-hour information desk, a penguin-powered flying treehouse tour bus and a gift shop. Well, what are you waiting for? Come on up! ...Show more
$19.99
NZD
Category: Children's Fiction | Series: Nevermoor | Reading Level: very good
A breathtaking, enchanting new series by debut author Jessica Townsend, about a cursed girl who escapes death and finds herself in a magical world-but is then tested beyond her wildest imagination. Having been born on Eventide, the unluckiest day for any child to be born, she is blamed for all local mi sfortunes, from hailstorms to heart attacks - and, worst of all, the curse means that Morrigan is doomed to die at midnight on her eleventh birthday. But as Morrigan awaits her fate, a strange and remarkable man named Jupiter North appears. Chased by black-smoke hounds and shadowy hunters on horseback, he whisks her away into the safety of a secret, magical city called Nevermoor. It's then that Morrigan discovers Jupiter has chosen her to contend for a place in the city's most prestigious organization: the Wundrous Society. In order to join, she must compete in four difficult and dangerous trials against hundreds of other children, each boasting an extraordinary talent that sets them apart - an extraordinary talent that Morrigan insists she does not have. To stay in the safety of Nevermoor for good, Morrigan will need to find a way to pass the tests-or she'll have to leave the city to confront her deadly fate. Perfect for fans of the Harry Potter series and Neil Gaiman, this fast-paced plot and imaginative world has a fresh new take on magic that will appeal to a new generation of readers. ...Show more
$11.99
NZD
Category: Children's Fiction | Series: Unicorn Princesses Ser.
Full of sparkle and friendship, this sweet chapter book series stars magical unicorn princesses of the Rainbow Realm, an enchanted land ruled by a circle of unicorn princesses, and Cressida Jenkins, a human girl they invite into their world. Illustrations.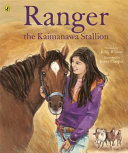 $19.99
NZD
Category: Children's Fiction
"Kelly Wilson's heartwarming picture book about a stallion rescued from the 2012 Kaimanawa muster, and his real-life journey from wild horse to show horse, illustrated by Jenny Cooper. Ranger is a wild horse in the rolling Kaimanawa Ranges of New Zealand. The lead stallion of a large herd, he protects h is mares and foals from danger and takes them to safe grazing places among the tussock. One winter day, Ranger hears the buzz of a helicopter approaching. Humans u Ranger doesn't trust them. He rounds up his herd to flee, but after hours of running with the helicopter in pursuit, he finds himself locked in a pen with hundreds of frightened horses. It is his very last day in the wild. But it's also his first day of a completely new life u a life that Ranger finds frightening and confusing at first. But, with the gentle and patient care of the three sisters who have rescued him, it's a life that Ranger will eventually grow to love. And it's all a true story. " ...Show more
$150.00
NZD
Category: Children's Fiction | Series: Harry Potter
Since publication of Harry Potter and the Philosopher's Stone in 1997, the Harry Potter novels have sold 400 million copies worldwide and have been translated into 64 languages. J.K. Rowling has generated huge popular appeal for her books across the generations in an unprecedented fashion- she was the f irst children's author to be voted the BA Author of the Year, and also to win the British Book Awards Author of the Year.   ...Show more
$69.99
NZD
Category: Children's Fiction | Series: Harry Potter Illustrated Editions | Reading Level: near fine
Prepare to be spellbound by Jim Kay's dazzling depiction of the wizarding world and much loved characters in this full-colour illustrated hardback edition of the nation's favourite children's book – Harry Potter and the Philosopher's Stone. Brimming with rich detail and humour that perfectly complements J.K. Rowling's timeless classic, Jim Kay's glorious illustrations will captivate fans and new readers alike. When a letter arrives for unhappy but ordinary Harry Potter, a decade-old secret is revealed to him that apparently he's the last to know. His parents were wizards, killed by a Dark Lord's curse when Harry was just a baby, and which he somehow survived. Leaving his unsympathetic aunt and uncle for Hogwarts School of Witchcraft and Wizardry, Harry stumbles upon a sinister mystery when he finds a three-headed dog guarding a room on the third floor. Then he hears of a missing stone with astonishing powers, which could be valuable, dangerous – or both. An incredible adventure is about to begin! ...Show more