$17.99
NZD
$19.99
(10% off)
Category: Children's & Teenage Fiction | Series: Supernatural Investigations
Amari Peters has never stopped believing her missing older brother, Quinton, is alive. Not even when the police told her otherwise, or when she got in trouble for standing up to bullies who said he was gone for good. So when she discovers a ticking briefcase in his closet containing a nomination for a summer tryout at the Bureau of Supernatural Affairs, she's certain the secretive organisation holds the key to locating Quinton – if only she can wrap her head around the idea of magicians, fairies, aliens, and other supernatural creatures all being real. Now she must compete for a spot against kids who've known about magic their whole lives. No matter how hard she tries, Amari can't seem to escape their intense scrutiny and doubt – especially once her own supernaturally enhanced talent is deemed 'illegal'. With an evil magician threatening the supernatural world, and her own classmates thinking she's an enemy, Amari has never felt more alone. But if she doesn't stick it out and pass the tryouts, she may never find out what happened to Quinton ... Harry Potter meets Men in Black in this exhilarating debut middle-grade fantasy, the first in a trilogy filled with #blackgirlmagic. Perfect for fans of Tristan Strong Punches a Hole in the Sky, the Percy Jackson series and Nevermoor. ...Show more
$19.99
NZD
$21.99
(9% off)
Category: Children's & Teenage Fiction
From the international phenomenon Angie Thomas comes a hard-hitting return to Garden Heights with the story of Maverick Carter, Starr's father, set seventeen years before the events of the award-winning The Hate U Give. The son of a drug king, seventeen-year-old Maverick Carter is negotiating life in G arden Heights as he balances school, slinging dope, and working two jobs while his dad is in prison. He's got it all under control – until, that is, Mav finds out he's a father. Suddenly he has a baby, Seven, who depends on him for everything. Loyalty, revenge and responsibility threaten to tear Mav apart, especially after the brutal murder of a loved one. So when Mav is offered the chance to go straight, it's an opportunity – in a world where he's expected to amount to nothing – to prove he's different and figure out for himself what it really means to be a man. ...Show more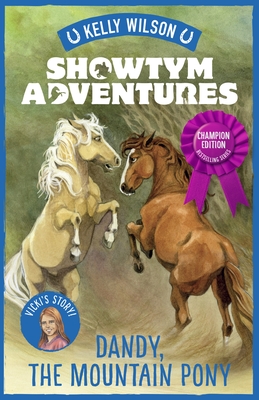 $7.99
NZD
Category: Children's & Teenage Fiction
In the first Showtym Adventure, Vicki must train her own wild pony in order to continue her dream of riding. When nine-year-old Vicki Wilson's beloved lease pony is sold, she is heartbroken. Her family doesn't have much money, and she is desperate to have a pony of her own so she can keep riding. Then Vicki has the chance she has been waiting for, to tame and train her own wild pony! How will she earn the trust of her beautiful new chestnut? And will Dandy ever be quiet enough for her to ride at Pony Club or compete at Ribbon Days? This story is inspired by the Wilson Sisters' early years, where Vicki, Kelly and Amanda Wilson first encounter horses in the wild and learn what it takes to make them champions. ...Show more
$18.99
NZD
Category: Thrillers | Series: Havenfall
A safe haven between four realms. The girl sworn to protect it - at any cost. Hidden deep in the mountains of Colorado lies the Inn at Havenfall, a sanctuary that connects ancient worlds--each with their own magic--together. For generations, the inn has protected all who seek refuge within its walls, a nd any who disrupt the peace can never return. For Maddie Morrow, summers at the inn are more than a chance to experience this magic first-hand. Havenfall is an escape from reality, where her mother sits on death row accused of murdering Maddie's brother. It's where Maddie fell in love with handsome Fiorden soldier Brekken. And it's where one day she hopes to inherit the role of Innkeeper from her beloved uncle. But this summer, the impossible happens--a dead body is found, shattering everything the inn stands for. With Brekken missing, her uncle gravely injured, and a dangerous creature on the loose, Maddie suddenly finds herself responsible for the safety of everyone in Havenfall. She'll do anything to uncover the truth, even if it means working together with an alluring new staffer Taya, who seems to know more than she's letting on. As dark secrets are revealed about the inn itself, one thing becomes clear to Maddie--no one can be trusted, and no one is safe . . . ...Show more
$14.99
NZD
$18.99
(21% off)
Category: Children's & Teenage Fiction | Series: Dog Man
The next great Dog Man adventure from the worldwide bestselling author and artist Dav Pilkey. You'll howl with laughter! The Supa Buddies bamboozled the baddies, but all's not right in the world. Dog Man has a new problem to pound, and he's going to need his entire pack to help him. Will he go barking u p the wrong tree?   Dav Pilkey's wildly popular Dog Man series appeals to readers of all ages and explores universally positive themes, including empathy, kindness, persistence, and the importance of doing good.   ...Show more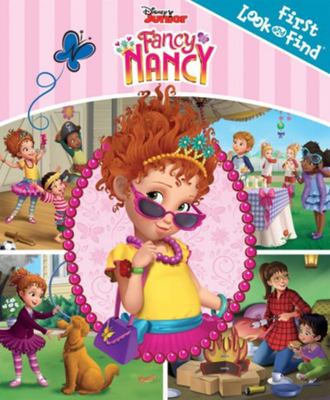 Disney Junior Fancy Nancy
by Kathy Broderick; Disney Storybook Art Team (Illustrator); Imaginism Studio (Illustrator)
$19.99
NZD
Category: Children's & Teenage Fiction | Series: Look and Find Ser.
Ooh-la-la! Join Nancy, Bree, JoJo and all your Fancy Nancy friends in this 8-book set. Each illustrated book takes you on an adventure that's fancy, funny, and fantastique! The books come packaged with a sleek Me Reader module that reads each book aloud. Choose a book, press the matching book and page b uttons on the module, and hear the whole story read aloud with fun and surprising sounds! Follow along in the book for an independent reading experience that builds confidence in beginning readers. Story sounds and expressive narration enhance reading comprehension. ...Show more
$22.99
NZD
Category: Children's & Teenage Fiction
Revisiting once again the world of Raymie Nightingale, two-time Newbery Medalist Kate DiCamillo turns her focus to the tough-talking, inescapably tenderhearted Beverly. Beverly put her foot down on the gas. They went faster still. This was what Beverly wanted - what she always wanted. To get away. To ge t away as fast as she could. To stay away. Beverly Tapinski has run away from home plenty of times, but that was when she was just a kid. By now, she figures, it's not running away. It's leaving. Determined to make it on her own, Beverly finds a job and a place to live and tries to forget about her dog, Buddy, now buried underneath the orange trees back home; her friend Raymie, whom she left without a word; and her mom, Rhonda, who has never cared about anyone but herself. Beverly doesn't want to depend on anyone, and she definitely doesn't want anyone to depend on her. But despite her best efforts, she can't help forming connections with the people around her - and gradually, she learns to see herself through their eyes. In a touching, funny, and fearless conclusion to her sequence of novels about the beloved Three Rancheros, #1 New York Times best-selling author Kate DiCamillo tells the story of a character who will break your heart and put it back together again.   ...Show more
$16.99
NZD
Category: Children's & Teenage Fiction
Robin and Marion are back! Second in the brand-new, action-packed series from international bestseller Robert Muchamore. 'Strikes the bullseye.' - The Times  
$16.99
NZD
Category: Children's & Teenage Fiction | Series: Warriors: the Broken Code
The #1 nationally bestselling Warriors series continues Discover more epic adventures in the second book in the action-packed Broken Code story arc. ThunderClan's leader, Bramblestar, has been behaving erratically after losing one of his nine lives, and suspicion is quickly spreading across Clan border s. And when a strange apparition sparks unrest in SkyClan and ShadowClan, each warrior must decide where their allegiances lie--with their Clan, or the warrior code itself. Packed with action and intrigue, this sixth Warriors series is the perfect introduction for readers new to the Warriors world, while dedicated fans will be thrilled to discover the new adventures that unfold after the events of A Vision of Shadows. ...Show more
$17.99
NZD
Category: Children's & Teenage Fiction | Series: Max and the Midknights
Join Max's quest to become a knight! The second book in the New York Times bestselling illustrated series is full of even more laughs, more magic and more (mis)adventure - from the creator of Big Nate! 'Epic fun! Epic laughs!' Jeff Kinney, bestselling author of the Diary of a Wimpy Kid series. 'Anothe r masterpiece!' Dav Pilkey, bestselling author of the Dog Man series. Byjovia is under attack, and it's up to Max and her best friends - the Midknights - to save the day! The quest is on as the Midknights set out to face the beastly Bodkins, powerful spells and their greatest foes yet. With his trademark comic book-style illustrations, Lincoln Peirce brings epic adventure, riotous fun and medieval silliness in Max and the Midknights: Battle of the Bodkins, book two in the Max & the Midknights series. ...Show more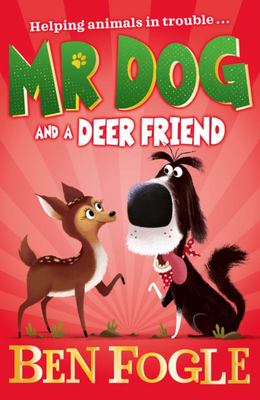 $14.99
NZD
Category: Children's & Teenage Fiction | Series: Mr Dog Ser.
A brand new young fiction series by TV broadcaster and intrepid explorer Ben Fogle, inspired by his real-life animal experiences... Co-written with best-selling children's author Steve Cole When Mr Dog meets a fawn whose forest home is in danger, he know he needs to help... quickly. As Mr Dog joins the search for the fawn's missing mother, trouble lies ahead for the whole herd. Mr Dog has a plan, though, that might just keep them all out of danger... ...Show more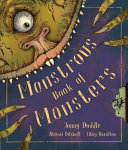 $32.99
NZD
Category: Children's & Teenage Fiction
The ultimate guide to spotting and avoiding monsters with artwork from Jonny Duddle. Do you dare delve into the freakishly funny Monstrous Book of Monsters where nothing is as it seems? Dr Thomas Jelly has packed his notebook with nauseating novelties and foul facts to teach readers how to avoid monste rs, to spot them in the news or on the street and give us all a peek inside their dangerous (and smelly) world. At the end, readers learn that Dr Jelly has fallen foul of the infamous book monster - the readers themselves will be lucky to escape the same fate. ...Show more