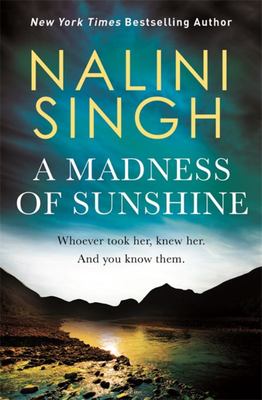 $24.99
NZD
Category: Fantasy
On the rugged West Coast of New Zealand, Golden Cove is more than just a town where people live. The adults are more than neighbours; the children, more than schoolmates. That is until one fateful summer - and several vanished bodies - shatters the trust holding Golden Cove together. All that's left are whispers behind closed doors, broken friendships, and a silent agreement not to look back. But they can't run from the past forever.Eight years later, a beautiful young woman disappears without a trace, and the residents of Golden Cove wonder if their home shelters something far more dangerous than an unforgiving landscape.It's not long before the dark past collides with the haunting present and deadly secrets come to light. ...Show more
$26.00
NZD
Category: Fantasy | Reading Level: very good
No one loves and quarrels, desires and deceives as boldly or brilliantly as Greek gods and goddesses. In Stephen Fry's vivid retelling we gaze in wonder as wise Athena is born from the cracking open of the great head of Zeus and follow doomed Persephone into the dark and lonely realm of the Underworld. We shiver when Pandora opens her jar of evil torments and watch with joy as the legendary love affair between Eros and Psyche unfolds. Mythos captures these extraodinary myths for our modern age - in all their dazzling and deeply human relevance.   ...Show more
$24.99
NZD
Category: Fantasy | Series: The Witcher
Geralt, the witcher of Rivia, is back - and this time he holds the fate of the whole land in his hands ... For more than a hundred years, humans, dwarves, gnomes and elves lived together in relative peace. But times have changed, the uneasy peace is over and now the races once again fight each other - a nd themselves: dwarves are killing their kinsmen, and elves are murdering humans and elves, at least those elves who are friendly to humans ... Into this tumultuous time is born a child for whom the witchers of the world have been waiting. Ciri, the granddaughter of Queen Calanthe, the Lioness of Cintra, has strange powers and a stranger destiny, for prophecy names her the Flame, one with the power to change the world - for good, or for evil ... Geralt, the witcher of Rivia, has taken Ciri to the relative safety of the Witchers' Settlement, but it soon becomes clear that Ciri isn't like the other witchers. As the political situation grows ever dimmer and the threat of war hangs almost palpably over the land, Geralt searches for someone to train Ciri's unique powers. But someone else has an eye on the young girl, someone who understand exactly what the prophecy means - and exactly what Ciri's power can do. This time Geralt may have met his match. ...Show more
$37.99
NZD
Category: Fantasy | Series: Stormlight Archive Ser.
The Stormlight Archive saga continues inRhythm of War, the eagerly awaited sequel to Brandon Sanderson's #1New York Times bestsellingOathbringer, from an epic fantasy writer at the top of his game. After forming a coalition of human resistance against the enemy invasion, Dalinar Kholin and his Knights R adiant have spent a year fighting a protracted, brutal war. Neither side has gained an advantage. Now, as new technological discoveries begin to change the face of the war, the enemy prepares a bold and dangerous operation. The arms race that follows will challenge the very core of the Radiant ideals, and potentially reveal the secrets of the ancient tower that was once the heart of their strength.   ...Show more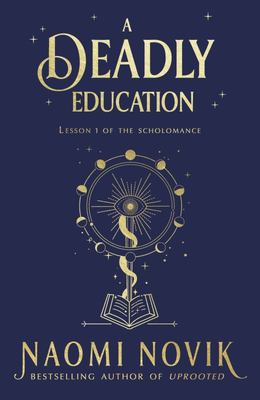 $37.00
NZD
Category: Fantasy
In the start of an all-new series, the bestselling author of Uprooted and Spinning Silver introduces you to a dangerous school for the magically gifted where failure means certain death - until one girl begins to rewrite its rules. Enter a school of magic unlike any you have ever encountered. There are no teachers, no holidays, friendships are purely strategic, and the odds of survival are never equal. Once you're inside, there are only two ways out- you graduate or you die. El Higgins is uniquely prepared for the school's many dangers. She may be without allies, but she possesses a dark power strong enough to level mountains and wipe out untold millions - never mind easily destroy the countless monsters that prowl the school. Except, she might accidentally kill all the other students, too. So El is trying her hardest not to use it... that is, unless she has no other choice. Wry, witty, endlessly inventive, and mordantly funny - yet with a true depth and fierce justice at its heart - this enchanting novel reminds us that there are far more important things than mere survival. A dark, smart, delicious tale, set to redefine everything you think you know about schools for magic.  ...Show more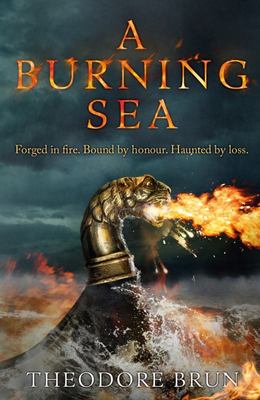 $32.99
NZD
Category: Fantasy | Series: The\Wanderer Chronicles Ser.
A brilliantly conceived Viking epic set in eighth-century Sweden and medieval Constantinople. An ambitious, masterful series.
$22.99
NZD
Category: Fantasy | Series: Sister of Darkness: the Nicci Chronicles Ser.
*io9's New Sci-Fi and Fantasy Books You Need to Put On Your Radar This Fall Set in the world of the Sword of Truth saga, the ramifications of New York Times bestseller Terry Goodkind's Shroud of Eternity extend throughout all of the Old World as familiar allies, dangerous magic, and creatures created b y twisted sorcery all work at cross purposes to either save or destroy Ildakar in Siege of Stone The Sorceress Nicci, the Wizard Nathan Rahl, and the young swordsman Bannon remain in the legendary city of Ildakar after a great internal revolt has freed the slaves and brought down the powerful wizards council. But as he fled the city, capricious Wizard Commander Maxim dissolved the petrification spell that had turned to stone the invading army of General Utros fifteen centuries earlier. Now, hundreds of thousands of half-stone soldiers from the ancient past have awakened, led by one of the greatest enemy commanders in history. Nicci, Nathan, and Bannon have to help Ildakar survive this unbreakable siege, using all the magical defenses of the legendary city. Even as General Utros holds Ildakar hostage and also unleashes his incredible army on the unsuspecting Old World, an equally powerful threat arises out in the sea. Nicci knows the battle won't remain in the city; if she can't stop this threat, two invincible armies can sweep across the Old World and destroy D'Hara itself. The Nicci Chronicles1. Death's Mistress2. Shroud of Eternity3. Siege of Stone ...Show more
$37.99
NZD
Category: Fantasy | Series: The\Godslayer Cycle Ser. | Reading Level: 1 fiction
"Everything epic fantasy should be: rich, cruel, gorgeous, brilliant, enthralling and deeply, deeply satisfying. I loved it."--Lev Grossman, author of The Magicians Jenn Lyons begins the Chorus of Dragons series with The Ruin of Kings, an epic fantasy novel about a man who discovers his fate is tied to the future of an empire. When destiny calls, there's no fighting back. Kihrin grew up in the slums of Quur, a thief and a minstrel's son raised on tales of long-lost princes and magnificent quests. When he is claimed against his will as the missing son of a treasonous prince, Kihrin finds himself at the mercy of his new family's ruthless power plays and political ambitions. Practically a prisoner, Kihrin discovers that being a long-lost prince is nothing like what the storybooks promised. The storybooks have lied about a lot of other things, too: dragons, demons, gods, prophecies, and how the hero always wins. Then again, maybe he isn't the hero after all. For Kihrin is not destined to save the world. He's destined to destroy it. At the Publisher's request, this title is being sold without Digital Rights Management Software (DRM) applied. ...Show more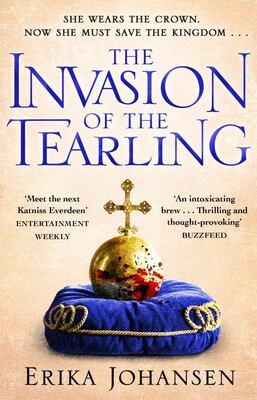 $26.00
NZD
Category: Fantasy | Series: The\Tearling Trilogy Ser.
With each passing day, Kelsea Glynn is growing into her new responsibilities as Queen of the Tearling. By stopping the shipments of slaves to the neighbouring kingdom of Mortmesne, she crossed the Red Queen, a brutal ruler whose power derives from dark magic, who is sending her fearsome army into the Te arling to take what is hers. And nothing can stop the invasion. But as the Mort army draws ever closer, Kelsea develops a mysterious connection to a time before the Crossing, and she finds herself relying on a strange and possibly dangerous ally- a woman named Lily, fighting for her life in a world where being female can feel like a crime. The fate of the Tearling - and that of Kelsea's own soul - may rest with Lily and her story, but Kelsea may not have enough time to find out. In this dazzling sequel to her bestselling debut The Queen of the Tearling, Erika Johansen brings back favourite characters, including the Mace and the Red Queen, and introduces unforgettable new players, adding exciting layers to her multidimensional tale of magic, mystery and a fierce young heroine. ...Show more
$55.00
NZD
Category: Fantasy
The Return of the King is the third part of J.R.R. Tolkien's epic adventure, The Lord of the Rings. The Companions of the Ring have become involved in separate adventures as the quest continues. Aragorn, revealed as the hidden heir of the ancient Kings of the West, joined with the Riders of Rohan agains t the forces of Isengard, and took part in the desperate victory of the Hornburg. Merry and Pippin, captured by orcs, escaped into Fangorn Forest and there encountered the Ents. Gandalf returned, miraculously, and defeated the evil wizard, Saruman. Meanwhile, Sam and Frodo progressed towards Mordor to destroy the Ring, accompanied by Sméagol-Gollum, still obsessed by his 'preciouss'. After a battle with the giant spider, Shelob, Sam left his master for dead; but Frodo is still alive - in the hands of the orcs. And all the time the armies of the Dark Lord are massing. The text of this edition has been fully corrected and revised in collaboration with Christopher Tolkien and is accompanied by fifteen watercolour paintings from Alan Lee. ...Show more
$55.00
NZD
Category: Fantasy
A great modern classic and the prelude to The Lord of the Rings. Smaug certainly looked fast asleep, almost dead and dark, with scarcely a snore more than a whiff of unseen steam, when Bilbo peeped once more from the entrance. He was just about to step out on to the floor when he caught a sudden thin an d piercing ray of red from under the drooping lid of Smaug's left eye. He was only pretending to sleep! He was watching the tunnel entrance! Whisked away from his comfortable, unambitious life in his hobbit-hole in Bag End by Gandalf the wizard and a band of dwarves, Bilbo Baggins finds himself caught up in a plot to raid the treasure hoard of Smaug the Magnificent, a large and very dangerous dragon. Although quite reluctant to take part in this quest, Bilbo surprises even himself by his resourcefulness and his skill as a burglar! The text of this edition has been fully corrected and revised in collaboration with Christopher Tolkien and is accompanied by a wealth of beautiful watercolour paintings and delicate pencil drawings from Alan Lee. ...Show more
The Two Towers
by Alan Lee (Illustrator); J.r.r. Tolkien
$55.00
NZD
Category: Fantasy
The Two Towers is the second part of J.R.R. Tolkien's epic adventure, The Lord of the Rings. Frodo and the Companions of the Ring have been beset by danger during their quest to prevent the Ruling Ring from falling into the hands of the Dark Lord by destroying it in the Cracks of Doom. They have lost th e wizard, Gandalf, in the battle with an evil spirit in the Mines of Moria; and at the Falls of Rauros, Boromir, seduced by the power of the Ring, tried to seize it by force. While Frodo and Sam made their escape the rest of the company were attacked by Orcs. Now they continue their journey alone down the great River Anduin - alone, that is, save for the mysterious creeping figure that follows wherever they go. The text of this edition has been fully corrected and revised in collaboration with Christopher Tolkien and is accompanied by sixteen watercolour paintings from Alan Lee. ...Show more