$19.99
NZD
Category: Fantasy | Series: The\Iron Fey Ser.
This special edition of The Iron Daughter includes the bonus Guide to the Iron Fey and an excerpt from the new Iron Fey book, The Iron Raven. Half Summer faery princess, half human, Meghan Chase has never fit in anywhere. Deserted by the prince she thought loved her, she is prisoner to Mab, the Winter f aery queen. As war looms between Summer and Winter, Meghan knows the real danger comes from the Iron fey--ironbound faeries that only she and her absent prince have seen. Worse, Meghan's fledgling fey powers have been cut off. She's stuck in Faery with only her wits for help. Trusting anyone would be foolish. Trusting a seeming traitor could be deadly. But even as she grows a backbone of iron, Meghan can't help but hear the whispers of longing in her all-too-human heart. ...Show more
$32.99
NZD
Category: Fantasy | Series: The\Daevabad Trilogy Ser.
"No series since George R.R. Martin's A Song of Ice and Fire has quite captured both palace intrigue and the way that tribal infighting and war hurt the vulnerable the most." --Paste Magazine The final chapter in the bestselling, critically acclaimed Daevabad Trilogy, in which a con-woman and an ideali stic djinn prince join forces to save a magical kingdom from a devastating civil war.Daevabad has fallen. After a brutal conquest stripped the city of its magic, Nahid leader Banu Manizheh and her resurrected commander, Dara, must try to repair their fraying alliance and stabilize a fractious, warring people. But the bloodletting and loss of his beloved Nahri have unleashed the worst demons of Dara's dark past. To vanquish them, he must face some ugly truths about his history and put himself at the mercy of those he once considered enemies. Having narrowly escaped their murderous families and Daevabad's deadly politics, Nahri and Ali, now safe in Cairo, face difficult choices of their own. While Nahri finds peace in the old rhythms and familiar comforts of her human home, she is haunted by the knowledge that the loved ones she left behind and the people who considered her a savior are at the mercy of a new tyrant. Ali, too, cannot help but look back, and is determined to return to rescue his city and the family that remains. Seeking support in his mother's homeland, he discovers that his connection to the marid goes far deeper than expected and threatens not only his relationship with Nahri, but his very faith. As peace grows more elusive and old players return, Nahri, Ali, and Dara come to understand that in order to remake the world, they may need to fight those they once loved . . . and take a stand for those they once hurt. ...Show more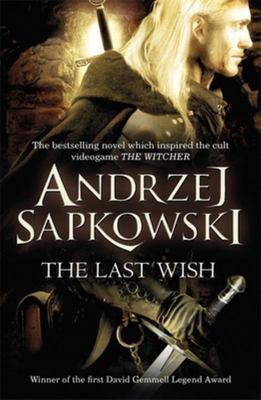 $24.99
NZD
Category: Fantasy | Series: Witcher
The New York Times bestselling introduction to the Witcher series that inspired the Witcher video games. *Look out for Season of Storms in May 2018*Geralt is a witcher. Yet he is no ordinary killer-for-hire. His sole purpose: to destroy the monsters that plague the world. But not everything monstrous -looking is evil and not everything fair is good. . . and in every fairy tale there is a grain of truth. Witcher collectionsThe Last WishSword of Destiny Witcher novelsBlood of Elves The Time of ContemptBaptism of Fire The Tower of SwallowsLady of the LakeThe Malady and Other Stories: An Andrzej Sapkowski Sampler (e-only)  Translated from original Polish by Danusia Stok ...Show more
$22.99
NZD
Category: Fantasy | Series: Sister of Darkness: the Nicci Chronicles Ser.
*io9's New Sci-Fi and Fantasy Books You Need to Put On Your Radar This Fall Set in the world of the Sword of Truth saga, the ramifications of New York Times bestseller Terry Goodkind's Shroud of Eternity extend throughout all of the Old World as familiar allies, dangerous magic, and creatures created b y twisted sorcery all work at cross purposes to either save or destroy Ildakar in Siege of Stone The Sorceress Nicci, the Wizard Nathan Rahl, and the young swordsman Bannon remain in the legendary city of Ildakar after a great internal revolt has freed the slaves and brought down the powerful wizards council. But as he fled the city, capricious Wizard Commander Maxim dissolved the petrification spell that had turned to stone the invading army of General Utros fifteen centuries earlier. Now, hundreds of thousands of half-stone soldiers from the ancient past have awakened, led by one of the greatest enemy commanders in history. Nicci, Nathan, and Bannon have to help Ildakar survive this unbreakable siege, using all the magical defenses of the legendary city. Even as General Utros holds Ildakar hostage and also unleashes his incredible army on the unsuspecting Old World, an equally powerful threat arises out in the sea. Nicci knows the battle won't remain in the city; if she can't stop this threat, two invincible armies can sweep across the Old World and destroy D'Hara itself. The Nicci Chronicles1. Death's Mistress2. Shroud of Eternity3. Siege of Stone ...Show more
$37.99
NZD
Category: Fantasy | Series: The\Godslayer Cycle Ser. | Reading Level: 1 fiction
"Everything epic fantasy should be: rich, cruel, gorgeous, brilliant, enthralling and deeply, deeply satisfying. I loved it."--Lev Grossman, author of The Magicians Jenn Lyons begins the Chorus of Dragons series with The Ruin of Kings, an epic fantasy novel about a man who discovers his fate is tied to the future of an empire. When destiny calls, there's no fighting back. Kihrin grew up in the slums of Quur, a thief and a minstrel's son raised on tales of long-lost princes and magnificent quests. When he is claimed against his will as the missing son of a treasonous prince, Kihrin finds himself at the mercy of his new family's ruthless power plays and political ambitions. Practically a prisoner, Kihrin discovers that being a long-lost prince is nothing like what the storybooks promised. The storybooks have lied about a lot of other things, too: dragons, demons, gods, prophecies, and how the hero always wins. Then again, maybe he isn't the hero after all. For Kihrin is not destined to save the world. He's destined to destroy it. At the Publisher's request, this title is being sold without Digital Rights Management Software (DRM) applied. ...Show more
$21.00
NZD
Category: Fantasy | Series: Noughts and Crosses | Reading Level: Teen - Grade 7-9, Age 12-14
From acclaimed author Malorie Blackman, Noughts & Crosses is the first novel in her incredible four part dystopian YA series. 'The most original book I've ever read' Benjamin Zephaniah Sephy and Callum have been friends since early childhood, and that's as far as it can go. They live in a society fu ll of prejudice, racism, distrust and mounting terrorist violence. Despite the world being against them, a romance builds between the two friends. But this is a love story that will lead both of them into terrible danger... Voted as one of the UK's best-loved books, Malorie Blackman's Noughts & Crosses is a seminal piece of YA fiction; a true modern classic. 'Unforgettable' The Guardian ...Show more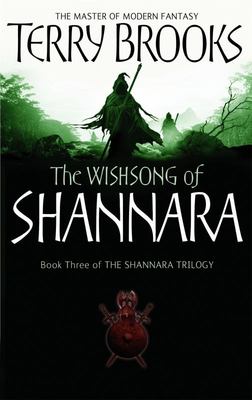 $27.99
NZD
Category: Fantasy | Series: Shannara Series
Horror stalks the Four Lands. The Ildatch, ancient source of evil, has stirred to life. It sends its foul Mord Wraiths to make war on all living things and bring about, at last, Mankind's destruction. Once again Allanon, Druid Protector of the Races, must seek the help of a descendant of the Elven King, Jerle Shannara. Brin, daughter of Wil Ohmsford, has been born with the magic of the Wishsong, which alone can open a way to the Ildatch. Reluctantly, she joins Allanon on his perilous journey east. Meanwhile her younger brother, Jair, learns that Brin will fail and die unless he can reach her in time. As Brin walks blindly into the trap the Ildatch has set, Jair's only hope of reaching her in time is to travel through the very heart of evil...THE WISHSONG OF SHANNARA is the third volume of the classic series that set the standard for modern fantasy. A timeless work from a master storyteller. ...Show more
$22.99
NZD
Category: Fantasy | Series: A Song of Ice and Fire | Reading Level: near fine
HBO's hit series A GAME OF THRONES is based on George R R Martin's internationally bestselling series A SONG OF ICE AND FIRE, the greatest fantasy epic of the modern age. A STORM OF SWORDS: BLOOD AND GOLD is the SECOND part of the third volume in the series. 'Colossal, staggering . . . one of the greats ' SFX The Starks are scattered. Robb Stark may be King in the North, but he must bend to the will of the old tyrant Walder Frey if he is to hold his crown. And while his youngest sister, Arya, has escaped the clutches of the depraved Cersei Lannister and her son, the capricious boy-king Joffrey, Sansa Stark remains their captive. Meanwhile, across the ocean, Daenerys Stormborn, the last heir of the Dragon King, delivers death to the slave-trading cities of Astapor and Yunkai as she approaches Westeros with vengeance in her heart. ...Show more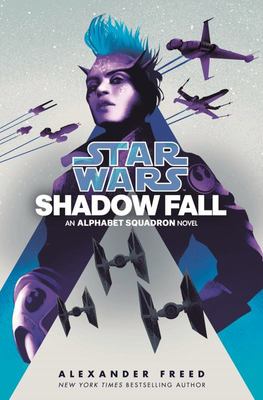 $37.00
NZD
Category: Fantasy
After their narrow victory over Shadow Wing, Alphabet Squadron is on the attack, hunting their adversaries within the Imperial Remnant. Shadow Wing is desperate for direction and leadership-and they find both in the iron will of Major Keize, their former commander and Yrica Quell's one-time mentor. As b attle lines blur, Alphabet Squadron finds itself not only fighting their resurgent foes, but their leader's own deadly shadow. ...Show more
$24.99
NZD
Category: Fantasy
On the rugged West Coast of New Zealand, Golden Cove is more than just a town where people live. The adults are more than neighbours; the children, more than schoolmates. That is until one fateful summer - and several vanished bodies - shatters the trust holding Golden Cove together. All that's left are whispers behind closed doors, broken friendships, and a silent agreement not to look back. But they can't run from the past forever.Eight years later, a beautiful young woman disappears without a trace, and the residents of Golden Cove wonder if their home shelters something far more dangerous than an unforgiving landscape.It's not long before the dark past collides with the haunting present and deadly secrets come to light. ...Show more
$22.99
NZD
Category: Fantasy | Series: Book of the Ancestor Ser.
Nona Grey's story reaches its shattering conclusion in the third instalment of Book of the Ancestor. THEY CAME AGAINST HER AS A CHILD. NOW THEY FACE THE WOMAN. The ice is advancing, the Corridor narrowing, and the empire is under siege from the Scithrowl in the east and the Durns in the west. Everywhe re, the emperor's armies are in retreat. Nona faces the final challenges that must be overcome if she is to become a full sister in the order of her choice. But it seems unlikely that Nona and her friends will have time to earn a nun's habit before war is on their doorstep. Even a warrior like Nona cannot hope to turn the tide of war. The shiphearts offer strength that she might use to protect those she loves, but it's a power that corrupts. A final battle is coming in which she will be torn between friends, unable to save them all. A battle in which her own demons will try to unmake her. A battle in which hearts will be broken, lovers lost, thrones burned. HOLY SISTER completes the Book of the Ancestor trilogy that began with RED SISTER and GREY SISTER. A ground-breaking series, it has established Mark Lawrence as one of the most exciting new voices in modern speculative fiction. > A battle in which hearts will be broken, lovers lost, thrones burned. HOLY SISTER completes the Book of the Ancestor trilogy that began with RED SISTER and GREY SISTER. A ground-breaking series, it has established Mark Lawrence as one of the most exciting new voices in modern speculative fiction. ...Show more
$49.99
NZD
Category: Fantasy | Series: The\Firemane Saga Ser.
Hatushaly and his young wife Hava are living a good life, working to reopen the burned-out Inn of the Three Stars in the prosperous trading town of Beran's Hill.But there is a great deal more to this bucolic scene than meets the eye. Both Hatu and Hava were raised on the secret island of Coaltachin, and though they may appear to be no more than a young couple in love, preparing for the midsummer festival where their friends Declan and Gwen will be wed, they are in fact assassins on a mission, waiting instructions from their masters in the Kingdom of Night.Moreover, Hatu is the last remaining member of the ruling family of Ithrace – the legendary Firemanes. He dyes his flaming red hair, and has studied to control his dangerous magical powers. But however hard Hatu may be hiding from all those who would seek to use or to destroy him, fate has other plans.Horrific events are approaching Beran's Hill, bringing death and devastation to the peaceful town as unknown and monstrous forces are unleashed. And nothing will ever be the same again.   ...Show more