$29.99
NZD
$35.00
(14% off)
Category: Historical | Series: The\Last Kingdom Ser.
THE FINAL BATTLE AWAITS... The epic conclusion to the globally bestselling historical series, coming October 2020. England is under attack. Chaos reigns. Northumbria, the last kingdom, is threatened by armies from all sides, by land and sea - and only one man stands in their way. Torn between loyalty and sworn oaths, the warrior king Lord Uhtred of Bebbanburg faces his greatest ever battle - and prepares for his ultimate fate... ...Show more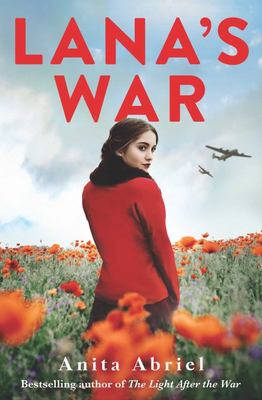 $37.99
NZD
Category: Historical
Paris 1943. Lana Antanov is rushing to see her husband, Frederic, and tell him the news that she is pregnant. But as she arrives the convent where Frederic teaches music, she watches in horror as a Gestapo officer executes Frederic for hiding a Jewish girl in a piano. Overcome with grief, Lana loses the baby. A few months later, Lana is approached by a member of the French Resistance to work as a spy on the French Riviera and help save Jews from execution. As a 'White Russian' daughter of a Russian countess, Lana is the ideal choice to infiltrate the emigre community of Russian aristocrats who socialise with German officers. But Lana has a very personal motive for taking on this mission - the Gestapo officer in charge intent on exterminating all the Jews, Alois Brunner, is the man who shot Frederic. Lana's cover story makes her the mistress of a wealthy Swiss playboy, the darkly handsome and charismatic Guy Pascal, and her base his villa on the Riviera. Together they make a ruthlessly effective team. The information they gather at parties and the casino at Monte Carlo helps thwart several raids and enables countless Jews to escape to Morocco by boat. But Lana has not counted on becoming attached to a young Jewish girl named Odette or to fall helplessly in love with Guy. As the Nazis close in, her desire to protect the ones she loves threatens to put them all at risk. 'Filled with danger and romance, Lana's War is the story of a courageous woman waging her own battle against the Nazis ... Cinematic in scope, this novel will keep readers turning pages with twists and turns that lead to an unforgettable ending.' Renee Rosen, bestselling author of Park Avenue Summer   'Lana is a heroine to root for, and her story of loss and love is inspiring and life-affirming. I was completely engrossed in this lush, transportive novel.' Allison Pataki, New York Times bestselling author of The Queen's Fortune ...Show more
$37.99
NZD
Category: Historical
City of Vengeance is an explosive debut historical thriller by D. V. Bishop set in Renaissance Florence. Florence. Winter, 1536. A prominent Jewish moneylender is murdered in his home, a death with wide implications in a city powered by immense wealth. Cesare Aldo, a former soldier and now an officer of the Renaissance city's most feared criminal court, is given four days to solve the murder: catch the killer before the feast of Epiphany - or suffer the consequences. During his investigations Aldo uncovers a plot to overthrow the volatile ruler of Florence, Alessandro de' Medici. If the Duke falls, it will endanger the whole city. But a rival officer of the court is determined to expose details about Aldo's private life that could lead to his ruin. Can Aldo stop the conspiracy before anyone else dies, or will his own secrets destroy him first? ...Show more
$32.99
NZD
Category: Historical
From the bestselling author of The German Midwife comes the heart-wrenching story of a country on the brink of war, a woman who puts herself in the line of fire, and a world about to be forever changed. Berlin, 1938: It's the height of summer, and Germany is on the brink of war. When fledgling reporte r Georgie Young is posted to Berlin, alongside fellow Londoner Max Spender, she knows they are entering the eye of the storm. Arriving to a city swathed in red flags and crawling with Nazis, Georgie feels helpless, witnessing innocent people being torn from their homes. As tensions rise, she realises she and Max have to act - even if it means putting their lives on the line. But when she digs deeper, Georgie begins to uncover the unspeakable truth about Hitler's Germany - and the pair are pulled into a world darker than she could ever have imagined... ...Show more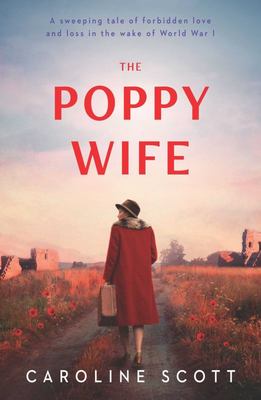 $9.99
NZD
$22.99
(56% off)
Category: Historical
**A BBC RADIO 2 BOOK CLUB PICK** Perfect for fans of The Tattooist of Auschwitz and 1917 If someone you loved went missing, would you ever stop searching for them? ''This excellent debut is a melancholic reminder of the rippling after-effects of war'' The Times ''[An] impressive debut... a touching nove l of love and loss'' Sunday Times 1921. The Great War is over and while many survivors have been reunited with their loved ones, Edie''s husband Francis has not come home. He has been declared ''missing, believed killed'', but when Edie receives a mysterious photograph in the post, taken by Francis, hope flares. And so she begins to search. Francis''s brother, Harry, is also searching. Hired by grieving families to photograph gravesites, he has returned to the Western Front. He too longs for Francis to be alive, so they can forgive each other for the last conversation they ever had.  And as Harry and Edie''s paths converge, they begin to get closer to a startling truth. An incredibly moving account of an often-forgotten moment in history, The Photographer of the Lost is an epic novel of forbidden love, loss and the shattered hearts left behind in the wake of the First World War. Caroline Scott is a freelance writer and historian specializing in WWI and women''s history. The Photographer of the Lost is partially inspired by her family history. Praise for The Photographer of the Lost: ''There''s only one word for this novel... and that''s epic... A beautifully written must-read'' heat ''A gripping, devastating novel about the lost and the ones they left behind'' Sarra Manning, RED ''The pain of not knowing where a son, brother or husband lies, and the guilt and psychological dissonance that torment survivors, are movingly conveyed in this terrific first novel'' Daily Mail ''Scott has done an amazing job of drawing on real stories to craft a powerful novel'' Good Housekeeping ''A deeply poignant and immersive novel . . .  told in beautiful, elevated prose. I was completely caught up in these characters'' stories'' Rachel Hore, author of The Love Child ''What a wonderful debut novel. So accomplished. It grabs you from page one with such immediacy, such urgency. With a mystery at its heart and a moving, but page turning hook, I couldn''t stop reading'' Lorna Cook, author of The Forgotten Village ''A profoundly moving story of love and loss. The Photographer of the Lost is a sublimely rendered portrait of the search for answers amidst the chaos and devastation left behind in the aftermath of World War 1'' Fiona Valpy, author of The Dressmaker''s Gift ''A poignant hymn to those who gave up their lives for their country and to those who were left behind'' Fanny Blake, author of A Summer Reunion ''I was utterly captivated by this novel, which swept me away, broke my heart, then shone wonderful light through all the pieces'' Isabelle Broom, author of One Winter Morning ''Beautiful, unflinching: The Photographer of the Lost is going to be on an awful lot of Best Books of the Year lists, mine included... unforgettable'' Iona Grey, author of The Glittering Hour ''Momentous, revelatory and astonishing historical fiction!'' Historical Novel Society ''Had me spellbound from the first page to the last'' Hazel Gaynor, author of The Lighthouse Keeper''s Daughter ''An amazing debut. It captivated me from start to finish and I can''t recommend it highly enough'' NB Magazine ...Show more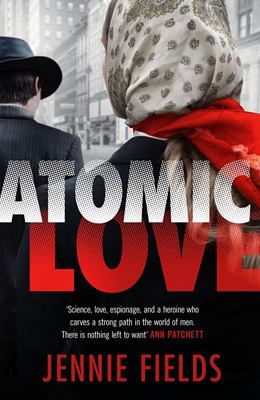 $37.00
NZD
Category: Historical
In 1950s Chicago a former scientist on the Manhattan Project finds herself torn between two men: the physicist she loved passionately during the war, and the handsome, wounded FBI agent now investigating him for espionage, in this breathtaking novel of betrayal, love, desire, and secrets.   Chicago, 195 0. Rosalind Porter has always defied expectations--in her work as a physicist on the Manhattan Project, and in her passionate love affair with co-worker Thomas Weaver. Five years after the end of both, her guilt over the results of her work and her heartbreak over Weaver are intertwined. She has almost succeeded in resigning herself to a more conventional life. Then Weaver gets back in touch--and so does the FBI. Agent Charlie Szydlo wants Roz to spy on Weaver, whom the FBI suspects of passing nuclear secrets to Russia. Despite her better instincts, Roz has never stopped loving Weaver, but now finds herself drawn to Charlie, even as she's not sure she can trust him. Charlie, whose time as a prisoner of war haunts him, is not sure he can trust himself, especially around Roz. As Roz's feelings for each man unexpectedly deepen, so too does the danger she finds herself in. When it becomes clear the Russians will stop at nothing, Roz will have to choose: The man who taught her how to love, or the man her love might save? ...Show more
$24.99
NZD
Category: Historical | Series: The\Last Kingdom Ser.
The fifth installment of Bernard Cornwell's bestselling Saxon Tales chronicling the epic saga of the making of England, "like Game of Thrones, but real" (The Observer, London)--the basis for The Last Kingdom, the hit BBC America television series. At the end of the ninth century, King Alfred of Wessex is in ill health; his heir, an untested youth. His enemy, the Danes, having failed to conquer Wessex, now see their chance for victory. Led by the sword of savage warrior Harald Bloodhair, the Viking hordes attack. But Uhtred, Alfred's reluctant warlord, proves his worth, outwitting Harald and handing the Vikings one of their greatest defeats. For Uhtred, the sweetness of victory is soon overshadowed by tragedy. Breaking with Alfred, he joins the Vikings, swearing never again to serve the Saxon king. Instead, he will reclaim his ancestral fortress on the Northumbrian coast. Allied with his old friend Ragnar-and his old foe Haesten-he aims to invade and conquer Wessex itself. But fate has different plans . . . In The Burning Land, Bernard Cornwell, "the reigning king of historical fiction" (USA Today), delivers a rousing saga of Anglo-Saxon England-an irresistible new chapter in his thrilling Saxon Tales, the epic story of the birth of England and the legendary king who made it possible. ...Show more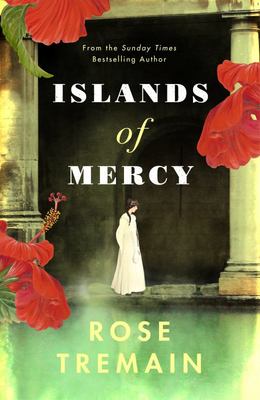 $37.00
NZD
Category: Historical
She was 'The Angel of the Baths', the one woman whose touch everybody yearned for. Yet she would do more. She was certain of that. In the city of Bath, in the year 1865, an extraordinary young woman renowned for her nursing skills is convinced that some other destiny will one day show itself to her. Bu t when she finds herself torn between a dangerous affair with a female lover and the promise of a conventional marriage to an apparently respectable doctor, her desires begin to lead her towards a future she had never imagined. Meanwhile, on the wild island of Borneo, an eccentric British 'rajah', Sir Ralph Savage, overflowing with philanthropy but compromised by his passions, sees his schemes relentlessly undermined by his own fragility, by man's innate greed and by the invasive power of the forest itself. Jane's quest for an altered life and Sir Ralph's endeavours become locked together as the story journeys across the globe - from the confines of an English tearoom to the rainforests of a tropical island via the slums of Dublin and the transgressive fancy-dress boutiques of Paris. Islands of Mercy is a novel that ignites the senses, and is a bold exploration of the human urge to seek places of sanctuary in a pitiless world. ...Show more
$37.99
NZD
Category: Historical
Following on from the bestseller, The Burning Chambers, Kate Mosse's The City of Tears is the second thrilling historical epic in The Burning Chambers series, for fans of Ken Follett and Dan Brown. June 1572: for ten, violent years the Wars of Religion have raged across France. Neighbours have become e nemies, countless lives have been lost, the country has been torn apart over matters of religion, citizenship and sovereignty. But now a precarious peace is in the balance: a royal wedding has been negotiated by Catherine de' Medici and Jeanne d'Albret, an alliance between the Catholic Crown and Henri, the Huguenot king of Navarre. It is a marriage that could see France reunited at last. Meanwhile in Puivert, an invitation has arrived for Minou Joubert and her family to attend this historic wedding in Paris in August. But what Minou does not know is that the Joubert family's oldest enemy, Vidal, will also be there. Nor that, within days of the marriage, on the eve of the Feast Day of St Bartholomew's, Minou's family will be scattered to the four winds and one of her beloved children will have disappeared without trace . . . A breath-taking novel of revenge, persecution and loss, sweeping from Paris and Chartres to the City of Tears itself - the great refugee city of Amsterdam - this is a story of one family's fight to stay together, to survive and to find each other, against the devastating tides of history . . . ...Show more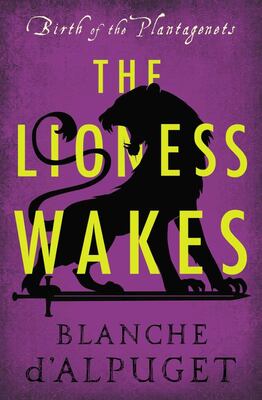 $35.00
NZD
Category: Historical | Series: Birth of the Plantagenets Ser.
England, 1171. Thomas Becket is dead, beheaded at the altar of Canterbury Cathedral. As news of his assassination spreads across the country and into Europe, Henry's reputation as a just and mighty king begins to disintegrate.   Eleanor, no longer loyal, nor in awe of her husband, instigates the revolt she has craved for years--with Henry's three eldest sons as her allies against their father. Yearning to dethrone him and to gain power and liberty for herself, she beings to stir trouble at court.   But when Henry discovers the plot, will Eleanor be strong enough to withstand his outrage? The punishment for treason is death. And what of the empire they have built together--can it survive when the royal family are at each other's throats?   The fourth book in the illustrious Birth of the Plantagenets series delves into the feud between the spouses Eleanor of Aquitaine and Henry II, painting the portrait of an empire steeped in conflict, treachery, and wild gambling for power. ...Show more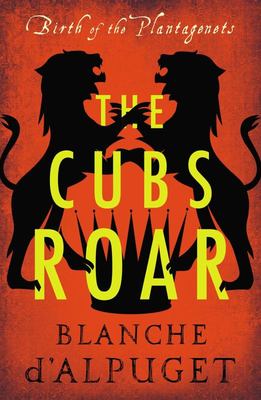 $35.00
NZD
Category: Historical
Eleanor of Aquitaine has disappeared. After launching a great rebellion to destroy her husband Henry II's reign, it seems she has abandoned her sons in the struggle against their formidable father. As treachery radiates from Scotland to the Pyrenees, tension between the kings of France and England erupt s into war.   Richard, the mightiest of the English princes, is determined to find his mother and avenge her. But Henry is more cunning than Richard or any of the other rebels anticipated, and the fates of Eleanor, her sons, and France itself, are in jeopardy.   The final book in the sumptuous Birth of the Plantagenets series, The Cubs Roar, illuminates the tumultuous end of Henry II. A tragic history of love, power and betrayal, The Cubs Roar reveals the destruction of an empire at the hands of a broken family.   ...Show more
The Exiles
by Christina Baker Kline
$32.99
NZD
Category: Historical
Naïve Evangeline lost her position as a governess and her grip on her destiny when she found herself pregnant out of wedlock. After spending months in Newgate prison, she doesn't know whether she should be grateful or despairing when she is moved to a prison ship. What she does know is that her child wi ll almost certainly be born during the journey to Australia. On board, Evangeline strikes up a friendship with Hazel, practically a child herself, sentenced to seven years transport for stealing a silver spoon. Great Britain considers Australia an unpeopled colony, but Mathinna is the orphaned daughter of the Chief of the Lowreenne tribe, one of a number of peoples whose lands have been seized and their way of life subject to criticism, study, and missionary zeal. Adopted by the new governor of Tasmania and brought to Hobart to live with the family, Mathinna is treated more like a curiosity than a child. Evangeline, Hazel, and Mathinna will become part of the story of the creation of a new society in the land beyond the seas.beyond the seas.beyond the seas.beyond the seas.   ...Show more