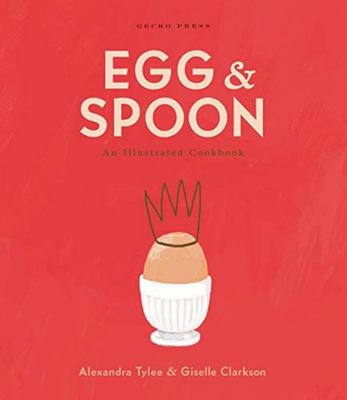 $39.99
NZD
Category: A few of our favourite things.
Egg and Spoon is a beautiful illustrated cookbook for children—and adults—that celebrates imagination, confidence and the fun of cooking. A scrumptious collection for anyone who loves good healthy food— and an occasional indulgence. Here are after-school snacks, breakfast on a stick, cakes, slices and dinners. Egg and Spoon is for children learning to cook independently and families to enjoy cooking together. Much of the food is naturally gluten-free or vegan. Alexandra Tylee is the owner and chef at Pipi Café, a little pink house, cottage garden and pizza truck. Pipi celebrates eating together and taking pleasure in small things—hot chocolate in a special cup, foraged food, a boiled egg slipped into a pocket for later. Tylee trusts children to choose flavours and handle equipment in this joyful book that will set them on a lifetime love of healthy cooking and eating. Giselle Clarkson's illustrations are scrumptious and subversively playful.   ...Show more
$25.00
NZD
Category: A few of our favourite things.
A brand-new way to have fun with te reo Māori.Māori Made Fun contains over 200 word games, puzzles and activities - a jam-packed box of te reo tricks for everyone. Whether you're already a confident speaker of Māori or just getting started, use te reo Māori every day or almost never, have one hour spar e or only one minute, this is the book for you. Featuring-Crosswords and wordfindsWord searchesRhyming riddlesVisual puzzlesColouring-in activitiesWord matchesCode crackers. . . and much more! From the authors of Māori Made Easy, Māori at Home and My First Words in Māori. ...Show more
$29.99
NZD
$36.99
(18% off)
Category: A few of our favourite things.
Jay Shetty, social media superstar and host of the #1 podcast On Purpose, distills the timeless wisdom he learned as a monk into practical steps anyone can take every day to live a less anxious, more meaningful life. Shetty writes, "I grew up in a family where you could become one of three things: a doc tor, a lawyer, or a failure. My family was convinced I had chosen option three. Instead of attending my college graduation ceremony, I headed to India to become a monk, to meditate every day for 4-8 hours and devote my life to helping others." After three years, one of his teachers told him that he would have more impact on the world if he left the monk's path to share his experience and wisdom with others. Heavily in debt, and with no recognizable skills on his resume, he moved back home to north London with his parents. Shetty reconnected with old school friends--many working for some of the world's largest corporations--who were experiencing tremendous stress, pressure, and unhappiness, and they invited Shetty to coach them on wellbeing, purpose, and mindfulness. Since then, Shetty has become one of the world's most popular influencers. In 2017, he was named in the Forbes magazine 30-under-30 for being a game-changer in the world of media. In 2018, he had the #1 video on Facebook with over 360 million views. His social media following totals over 32 million, he has produced over 400 viral videos which have amassed more than 5 billion views, and his podcast, On Purpose, is consistently ranked the world's #1 Health and Wellness podcast. In this inspiring, empowering book, Shetty draws on his time as a monk in the Vedic tradition to show us how we can clear the roadblocks to our potential and power. Drawing on ancient wisdom and his own rich experiences in the ashram, Think Like a Monk reveals how to overcome negative thoughts and habits to access the calm and purpose that lie within all of us. The lessons monks learn are profound but often abstract. Shetty transforms them into advice and exercises we can all apply to reduce stress, sharpen focus, improve relationships, identify our hidden abilities, increase self-discipline, and give the gifts we find in ourselves to the world. Shetty proves that everyone can--and should--think like a monk. ...Show more
$39.99
NZD
$50.00
(20% off)
Category: A few of our favourite things. | Reading Level: near fine
Yummy, easy, plant-based recipes for every occasion fill this much-anticipated new book by New Zealand's favourite home cook, Chelsea Winter. From beautiful brunches to quick mid-week dinners to delectable desserts to versatile sides, sauces, smoothies and snacks, this book has something everyone will l ove. Here are hearty, tasty, family-friendly greats like sausage rolls, macaroni cheese, burgers, pizza, lasagne and nachos; treats like ginger slice, chocolate ice cream, banoffee pie, ice cream cake, cookies, brownies, truffles, gelato, doughnuts and hotcakes and - of course - Chelsea's world-famous Lockdown Loaf, plus 10 Second Aioli, Fresh Herby Pesto, Butterscotch and many more great staples. It's all vegetarian, egg-free and dairy-free, with loads of gluten-free options and top tips to inspire every cook. Best of all, this book is everything you'd expect from Chelsea - easy to make, fail-safe, full of easily available ingredients, great looking and totally tasty. Supergood! ...Show more
$29.99
NZD
$34.99
(14% off)
Category: A few of our favourite things. | Reading Level: very good
The compelling new novel from Jane Harper, the New York Times bestselling author of The Dry. Kieran Elliott's life changed forever on the day a reckless mistake led to devastating consequences.The guilt that still haunts him resurfaces during a visit with his young family to the small coastal town he on ce called home. Kieran's parents are struggling in a community which is bound, for better or worse, to the sea, that is both a lifeline and a threat. Between them all is his absent brother, Finn. When a body is discovered on the beach, long-held secrets threaten to emerge. A sunken wreck, a missing girl, and questions that have never washed away... ...Show more
$65.00
NZD
Category: A few of our favourite things.
Monique Fiso is a modern-day food warrior, taking Māori cuisine to the world. After years overseas in Michelin-star restaurants, Monique returned to Aotearoa to begin Hiakai, an innovative pop-up venture that's now a revered, award-winning restaurant in Wellington. Monique has also gone on to feature on Netflix's 'The Final Table', alongside 19 other international chefs, with Hiakai being lauded by the Wall Street Journal, New York Times, Los Angeles Times, National Geographic, Forbes and TIME magazine, which named Hiakai in 2019 as one of the '100 Greatest Places' in the world. This book is just as unforgettable - ranging between history, tradition and tikanga, as well as Monique's personal journey of self-discovery, it tells the story of kai Māori, provides foraging and usage notes, an illustrated ingredient directory, and over 30 breath-taking recipes that give this ancient knowledge new life. Hiakai offers up food to behold, to savour, to celebrate. ...Show more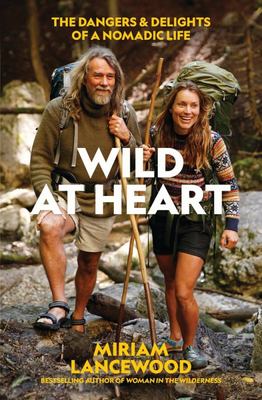 $29.99
NZD
$37.00
(18% off)
Category: A few of our favourite things.
  Gripping sequel to the international bestseller Woman in the Wilderness, Miriam Lancewood's story of the quest for a simple life, unfettered by society's norms. Miriam Lancewood's first book Woman in the Wilderness told her story of living for seven years in the wilderness of New Zealand with her husb and, hunting and gathering, and roaming the mountains like nomads. Miriam and Peter left New Zealand to explore other wild places. They walked 2000 km through the forests of Europe and along the coast of Turkey, mostly camping under trees and cooking by fire. They lived on the edge, embracing insecurity, and found the unexpected: sometimes it was pure bliss, sometimes it was terrifying. But when they moved on to the Australian desert, they met with disaster. This gripping story is about life and death, courage and the power of love ...Show more
$49.99
NZD
$60.00
(16% off)
Category: A few of our favourite things.
Flavour-forward, vegetable-based recipes are at the heart of Yotam Ottolenghi's food. In this stunning new cookbook Yotam and co-writer Ixta Belfrage break down the three factors that create flavour and offer innovative vegetable dishes that deliver brand-new ingredient combinations to excite and inspir e. Ottolenghi FLAVOUR combines simple recipes for weeknights, low effort-high impact dishes, and standout meals for the relaxed cook. Packed with signature colourful photography, FLAVOUR not only inspires us with what to cook, but how flavour is dialled up and why it works. The book is broken down into three parts, which reveal how to tap into the potential of ordinary vegetables to create extraordinary food: Process explains cooking methods that elevate veg to great heights; Pairing identifies four basic pairings that are fundamental to great flavour; Produce offers impactful vegetables that do the work for you. With surefire hits, such as Aubergine Dumplings alla Parmigiana, Hasselback Beetroot with Lime Leaf Butter, Miso Butter Onions, Spicy Mushroom Lasagne and Romano Pepper Schnitzel, plus mouthwatering photographs of nearly every one of the more than 100 recipes, Ottolenghi FLAVOUR is the impactful, next-level approach to vegetable cooking that Ottolenghi fans and vegetable lovers everywhere have been craving.     ...Show more
$14.99
NZD
$19.99
(25% off)
Category: A few of our favourite things.
NOW A MAJOR MOTION PICTURE STARRING ERIC BANA AS AARON FALK. WHO REALLY KILLED THE HADLER FAMILY? It hasn't rained in Kiewarra for two years. Tensions in the farming community become unbearable when three members of the Hadler family are discovered shot to death on their property. Everyone assumes Luke Hadler committed suicide after slaughtering his wife and six-year-old son. Federal Police investigator Aaron Falk returns to his hometown for the funerals and is unwillingly drawn into the investigation. As suspicion spreads through the town, Falk is forced to confront the community that rejected him twenty years earlier. Because Falk and his childhood friend Luke Hadler shared a secret, one which Luke's death threatens to unearth ... ...Show more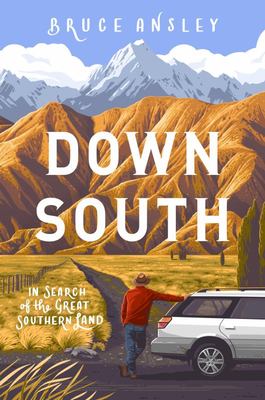 $49.99
NZD
Category: A few of our favourite things.
In Down South, writer Bruce Ansley goes on a journey back to his beloved South Island. From Curio Bay to Golden Bay, in Down South writer Bruce Ansley sets off on a vast expedition across the South Island, Te Waipounamu, visiting the places and people who hold clues to the south's famous character. Not so very long ago, the South Island had most of New Zealand's people and just about all of the money. Gold miners found fortunes in the hills and rivers, sheep barons straddled mountains, valleys and plains. Wealthy southerners ruled the government. Where now lies the South Island's golden fleece? And what is its future? ...Show more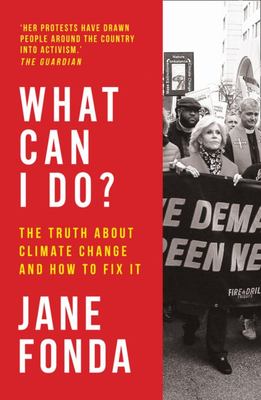 $37.99
NZD
Category: A few of our favourite things.
This is the last possible moment in history when changing course can mean saving lives and species on an unimaginable scale. It's too late for moderation. In the fall of 2019, frustrated with the obvious inaction of politicians and inspired by Greta Thunberg, Naomi Klein, and student climate strikers, J ane Fonda moved to Washington, DC to lead weekly climate change demonstrations on Capitol Hill. On October 11, she launched Fire Drill Fridays (FDF), and has since led thousands of people in non-violent civil disobedience, risking arrest to protest for action. In her new book, Fonda weaves her deeply personal journey as an activist alongside interviews with leading climate scientists, and discussions of specific issues, such as water, migration, and human rights, to emphasise what is at stake. Most significantly, Fonda provides concrete solutions, and things the average person can do to combat the climate crisis in their community. No stranger to protest, Fonda's life has been famously shaped by activism. And now, on the eve of the next US presidential election, she is once again galvanizing the public to take to the streets. Many of us understand that our climate is in a crisis, and realise that a moral responsibility rests on our shoulders. 2019 saw atmospheric concentrations of greenhouse gases hit the highest level ever recorded in human history, and our window of opportunity to avoid disaster is quickly closing. As Annie Leonard, Executive Director of Greenpeace US and Fonda's partner in developing FDF, has declared, "Change is inevitable; by design, or by disaster." Together, we can commandeer change for the positive – but it will require collective actions taken by social movements on an unprecedented scale. The problems we face now require every one of us to join the fight. The fight for not only our immediate future, but for the future of generations to come. ...Show more
$39.99
NZD
Category: A few of our favourite things.
"New Zealand has a reputation of having the best fly-fishing for trout in the world – but also some of the hardest and most challenging. As a professional fly-fishing guide, Derek Grzelewski, author of The Trout Trilogy, shares his expert knowledge and decades of experience learnt from some of New Zeala nd's best anglers and guides. All the essential skills needed to improve your fly-fishing ability, including: selecting the right equipment; styles of fly-fishing and the nature of trout; basic, advanced and expert casting techniques; learning to see trout; riverside entomology and what flies to use; where to fish and when; streamcraft and much more. This step-by-step guide will cover everything you NEED to know to become an expert in the art of fly-fishing!"--Cover ...Show more