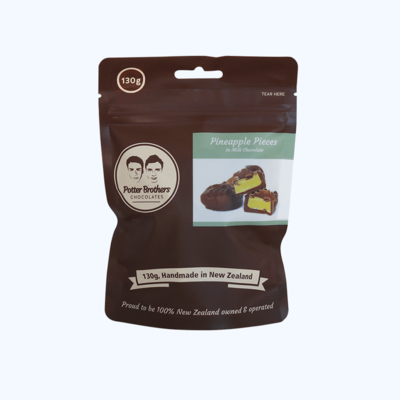 $5.99
NZD
Category: Gifts
Potter Brothers, chocolates are hand crafted and New Zealand made. Ben and Joe from Wellington, have set out to make the best tasting chocolate, from a 25 year old family recipe. 130g Bags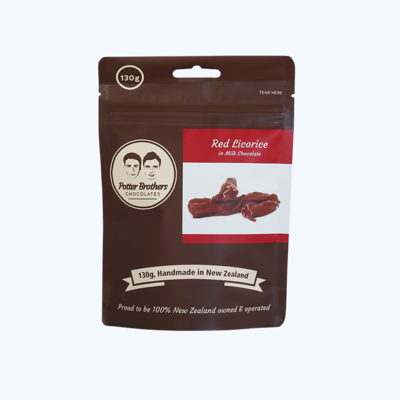 $5.99
NZD
Category: Gifts
In 2017 two brothers, Ben & Joe Potter, decided to turn their 25 year old family recipe into a new venture. Their delicious range of chocolates are a household classic, genuinely hand-crafted, right here in the heart of NZ! This Red Licorice in Milk Choc is everything you could wish for AND some! ...Show more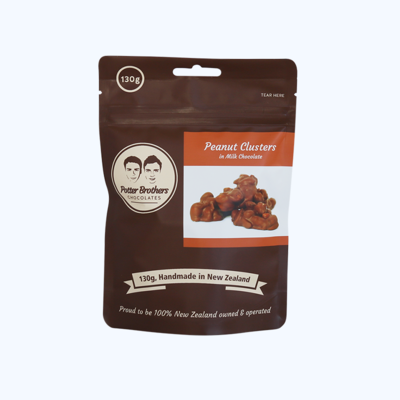 $5.99
NZD
Category: Gifts
Potter Brothers – two passionate Kiwi chocolatiers, handcrafting high-quality, delicious treats in Levin, New Zealand.
$29.99
NZD
Category: Gifts | Series: Wonky Donkey
Wonky Donkey has a daughter with the same rambunctious spirit as her father. This adorable pint-sized donkey has beautiful long eyelashes, loves to listen to rowdy music, has a very cool spiky haircut... and sometimes smells a bit bad (like her dad!) Shes a blinky, punky, stinky... you know how it goes. .. dinky donkey! This smaller format edition of the book comes in a boxed set with a BONUS collectible plush toy.   ...Show more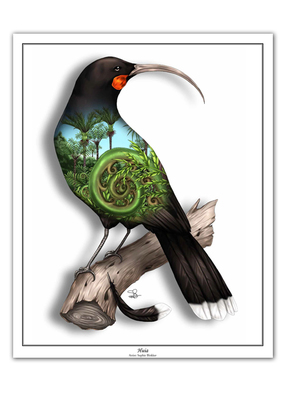 $29.99
NZD
Category: Gifts
Contact us for available images. 06 835 8969 Full range:
$39.99
NZD
Category: Gifts
Margery Williams Binaco's best-known children story is now available as a boxed set that includes a lovable, huggable Velveteen Rabbit plush. Charles Santore's beautiful, best-selling illustrations capture the spirit of these classic books, making the stories leap off the page. Great for Easter baskets and baby showers, this gift set is the perfect way to share this classic story with friends and loved ones.Sturdy pages and rounded corners make this classic children's book the perfect gift for all ages. Enjoy the heartwarming story of the Velveteen Rabbit while snuggled up with the soft, durable plush. ...Show more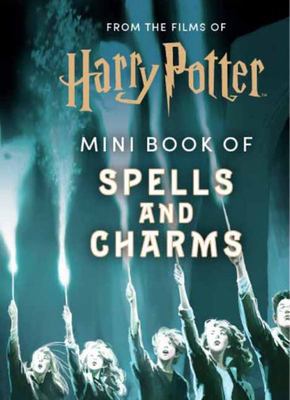 $19.99
NZD
Category: Gifts | Series: Mini Book Ser.
Go behind the scenes with this miniature guide to the spells and charms of the wizarding world, as seen in the beloved Harry Potter films.   From Expelliarmus to Expecto Patronum to the three Unforgivable Curses, Harry Potter: Mini Book of Spells and Charms explores the off-screen magic that brought t he on-screen incantations of the wizarding world to life. Part of a continuing line of palm-size Harry Potter art books, this newest miniature book allows fans to dig deeper into the magic of Harry Potter through concept illustrations, unit photography, and production notes on spells featured in the films.   ...Show more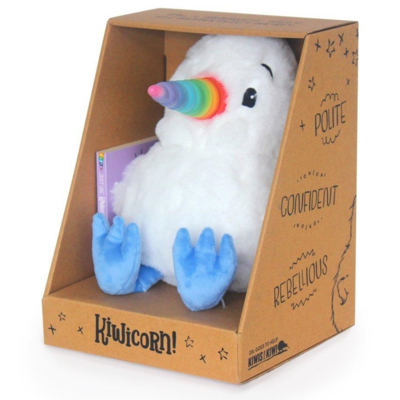 $45.00
NZD
Category: Gifts
Who is whimsical, witty and wonderfully weird? Kiwicorn! Now your favourite colourful kiwi is available in gorgeous, soft-toy form. This boxed set includes 1x plush Kiwicorn toy (21cm h x 17cm w x 15cm d) and 1x Just Like Kiwicorn mini board book (14pages, 10cm h x 10cm w)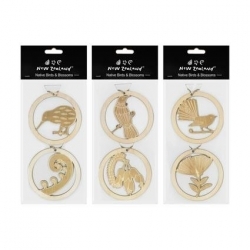 $4.99
NZD
Category: Gifts
Set of 2 decorations for your Christmas tree or other festivities.    Contact us to check which designs are available 068358968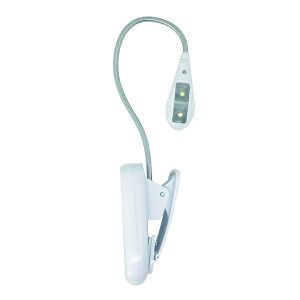 $27.99
NZD
Category: Gifts | Series: RCBL004
High quality rechargeable book light. Dual LEDs provide 5000 Lumens with the battery lasting at least 16 hours. Two levels of brightness Flexible neck Charging cable included for any USB outlet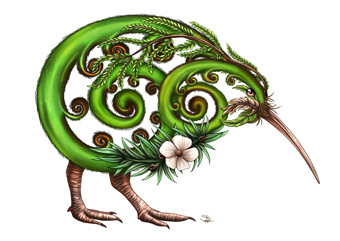 $0.00
NZD
Category: Gifts
Koru Kiwi100% Cotton Teatowel printed in India50cm x 70cmArtist - Sophie Blokker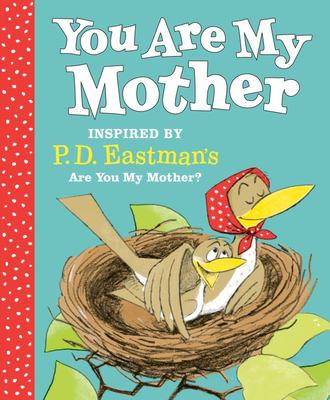 $17.99
NZD
Category: Gifts
Illustrated with artwork from P.D. Eastman's Are You My Mother?,this sweet little gift book about Motherly Love is ideal for Mother's Day and a perfect choice instead of a card! What do you give the mother who introduced you to P. D. Eastman's Are You My Mother?Why, P. D. Eastman's You Are My Mother, of course-a small hardcover gift book of unrhymed observations about the ways our mothers make us the people we are today! Featuring slightly color-enhanced artwork from Are You My Mother?,the observations (delivered by the baby bird star of the book) are charming, funny, and sure to rekindle cherished memories of reading together. An ideal gift for Mother's Day, birthdays, or any day you just want to say thanks to Mom and tell her you love her! ...Show more