$17.99
NZD
Category: Manga | Series: Demon Slayer: Kimetsu No Yaiba
Tanjiro sets out on the path of the Demon Slayer to save his sister and avenge his family!  In Taisho-era Japan, Tanjiro Kamado is a kindhearted boy who makes a living selling charcoal. But his peaceful life is shattered when a demon slaughters his entire family. His little sister Nezuko is the only sur vivor, but she has been transformed into a demon herself! Tanjiro sets out on a dangerous journey to find a way to return his sister to normal and destroy the demon who ruined his life.  Tanjiro and Nezuko cross paths with two powerful demons who fight with magical weapons. Even help from Tamayo and Yushiro may not be enough to defeat these demons who claim to belong to the Twelve Kizuki that directly serve Kibutsuji, the demon responsible for all of Tanjiro's woes! But if these demons can be defeated, what secrets can they reveal about Kibutsuji? ...Show more
$14.99
NZD
$18.99
(21% off)
Category: Kids | Series: Dog Man
Dog Man and Petey face their biggest challenges yet in the tenth Dog Man book from worldwide bestselling author and illustrator Dav Pilkey.Dog Man is down on his luck, Petey confronts his not so purr-fect past, and Grampa is up to no good. The world is spinning out of control as new villains spill into town. Everything seems dark and full of despair. But hope is not lost. Can the incredible power of love save the day? Dav Pilkey's wildly popular Dog Man series appeals to readers of all ages and explores universally positive themes, including empathy, kindness, persistence, and the importance of doing good. ...Show more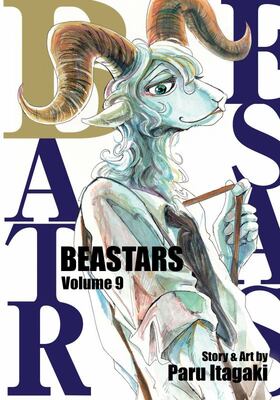 $21.99
NZD
Category: Manga | Series: Beastars Ser.
At this high school, instead of jocks and nerds, the students are divided into predators and prey. At a high school where the students are literally divided into predators and prey, friendships maintain the fragile peace. Who among them will become a Beastar--a hero destined to lead in a society natural ly rife with mistrust? After a Drama Club member is mauled during rehearsal, gray wolf Legoshi finds a clue to the identity of the murderer of his friend alpaca Tem. In the wake of the incident, when the school administration segregates classrooms and disbands interspecies clubs, the absence of red deer Louis's leadership is keenly felt. But Bengal tiger Bill and Angora goat Els, as well as gray wolf Juno, gain insight into themselves and their relationships. Plus, more tales of Legoshi's tragic childhood and family. ...Show more
$29.99
NZD
Category: Kids | Series: Asterix
The next action-packed adventure from Asterix and Obelix The roads across Italy are in disrepair. Defending his name, and to prove Rome's greatness, Senator Lactus Bifidus announces a special one-off chariot race. Julius Caesar insists a Roman must win, or Bifidus will pay. Open to anyone from the know n world, competitors arrive from far and wide, including Asterix and Obelix. With Bifidus secretly scheming, who will win this almighty chariot race? ...Show more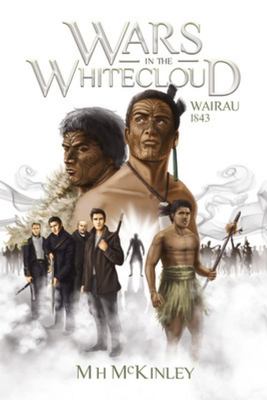 $27.99
NZD
Category: NZ Comics | Series: Wars in the Whitecloud
In a small clearing of land nestled within the Wairau valley two peoples met; the recently established settlers of Nelson, and the governing tribe of that region - the renowned Ngati-Toa. When they marched, both sides were prepared for confrontation...yet they weren't expecting that their actions would drastically alter the future of the nation. Shaking both native Maori and settler populations alike, what occurred at Wairau made it clear throughout the Empire that not all was well within Britain's infant colony. The first story in the epic New Zealand War series featuring 58 pages of full colour action and adventure! ...Show more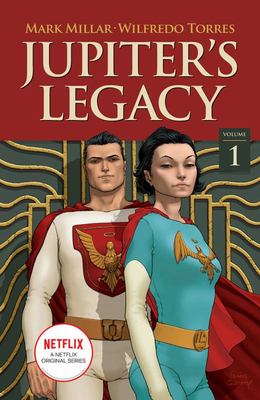 $19.99
NZD
Category: Sci-Fi
In mid-century America, the world's greatest superheroes face epic threats in public while battling private scandals behind closed doors. Now adapted into a big-budget Netflix Original series, get in on the ground floor with one of the most critically acclaimed superhero series of the past 10 years. Col lects JUPITER'S CIRCLE #1-6 ...Show more
$19.99
NZD
Category: Kids | Series: Emmie and Friends
Another spot-on story of middle school drama and friendship from Terri Libenson, national bestselling author of Invisible Emmie and Positively Izzy. Friends. Frenemies. Middle school... The last day of seventh grade has Jaime and Maya wondering who their real friends are. Jaime knows something is off with her friend group. They've started to exclude her and make fun of the way she dresses and the things she likes. At least she can count on her BFF, Maya, to have her back . . . right? Maya feels more and more annoyed with Jaime, who seems babyish compared to the other girls in their popular group. It's like she has nothing in common with Jai anymore. Are their days as BFFs numbered . . . ? Perfect for fans of Raina Telgemeier and Jennifer L. Holm. ...Show more
$21.99
NZD
Category: Manga | Series: Blue Flag Ser.
An unexpected love quadrangle with a dash of unrequited love as two classmates, a boy and a girl, begin to fall for each other when each of their best friends have already fallen for them. Love is already hard enough, but it becomes an unnavigable maze for unassuming high school student Taichi Ichinose and his shy classmate Futaba Kuze when they begin to fall for each other after their same-sex best friends have already fallen for them. The school sports festival is coming up, and Toma accepts the position of class 3-A's cheer squad captain on the condition that Futaba and Taichi serve as his vice-captains. Hoping to live up to Toma's faith in them, Taichi and Futaba diligently practice their squad's routine. But when the time comes to perform, Futaba hits a wall that threatens her very participation ...Show more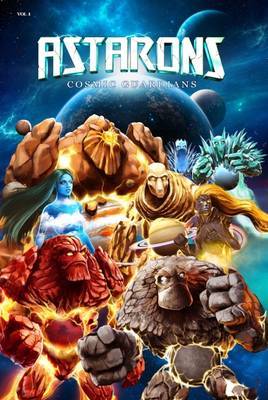 $24.99
NZD
Category: NZ Comics | Series: Astarons
Through a series of illustrated comic style sci-fi books, eight super-heroes take us on an enthralling journey through our solar system, exploring our galaxy and further galaxies to the edge of the universe Throughout their adventures readers discover the solar system and gain a basic understanding of w hat our amazing universe is all about. In order to save the solar system from mass destruction, our eight super-heroes are united together to overcome everyday struggles that are common in outer space. Each character is derived from one of the eight planets, has their own unique lovable characteristics and powers that represent the complicated fabric of each planet. As the story progresses, we are introduced to additional characters representing other parts of the solar system such as supernovas, galaxies, black holes many more interesting fun facts that make up our universe. The perfect balance between blockbuster and education. Every parents dream. ...Show more
$16.99
NZD
Category: Kids | Series: The Baby-Sitters Club Graphic
A brand-new Baby-sitters Club graphic novel adapted by newcomer Gabriela Epstein! Claudia has always been the most creative kid in her class... until Ashley Wyeth comes along. Ashley's really different: She wears hippie clothes and has multiple earrings, and she's the most fantastic artist Claudia has e ver met. Ashley says Claudia is a great artist, too, but thinks she's wasting her artistic talent with The Baby-sitters Club. When Claudia starts spending more time with Ashley and missing BSC meetings, it becomes clear that Claudia has to make a decision -- one of them has to go! ...Show more
$17.99
NZD
Category: Kids
Adolf Hitler's regime has enveloped Europe, and now David, along with all Jews in the Nazi's reach, are in danger. This extraordinary graphic novel traces the story of the rise of Nazism and Hitler's persecution of the Jews, merging historical imagery and documents with the haunting tale of David and h is family. A story of fear, resilience, and compassion, and a legacy of love and hope. ...Show more
$23.00
NZD
Category: Graphic Novels
Plunge into another battle between plants and zombies as Dr. Zomboss turns the entirety of Neighborville into a giant, fully-functional pinball machine! With bumpers, flippers, and pegs meticulously scattered across town by the zombie pinball wizard himself, Nate, Patrice, and their plant posse must fin d a way to revert Neighborville to its normal state and halt this uniquely horrifying zombie invasion. With every ball and bumper set against them, will they hit a run of zombie knock-out skill shots - or will the battle go full tilt zombies?! ...Show more