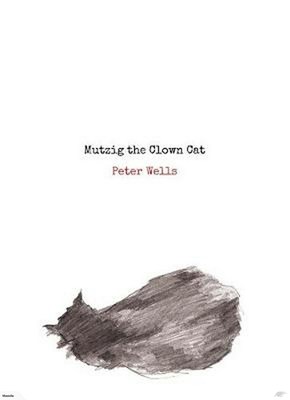 $17.50
NZD
Category: NZ Poetry
Eccentric and charming, Mutzig the Clown Cat is the first ever book by Peter Wells. In 1981 he made 30 copies of this book by hand to celebrate a stray cat that wandered into his life and took over his heart. A small art book, tactile and inviting, with drawings by the author.
$27.99
NZD
Category: Poetry
The debut collection of poetry from Lili Reinhart, the actress and outspoken advocate for mental health awareness and body positivity.  Swimming Lessons is the first collection of poetry from one of the most beloved young actresses working today. It follows the euphoric beginnings of young love, battlin g anxiety and depression in the face of fame, and coming to terms with the end of a romance. Through it all, Lili's trademark honesty, optimism, and unique perspective are evident in her first poetry collection.  Relatable yet deeply intimate, provocative yet comforting, bite-sized yet profound, these beautiful poems are about growing up, falling down, and getting back up again. They capture what it feels like to be a young woman in today's image-obsessed world, and how to follow your heart even when the odds are stacked against you. Accompanied by striking and evocative illustrations, the poems in Swimming Lessons reveal the depths of female experience, and are the work of a storyteller who is coming into her own.   ...Show more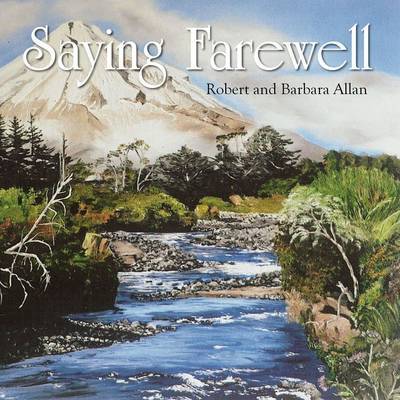 $39.99
NZD
Category: NZ Poetry
I always thought that people, who are vibrantly individual creatures, deserve more than a mere formal ritual at their farewell, so I began to write individual pieces to help say farewell in a more personal way. Then it became clear that others would like to use some of these, so they have been generalis ed, to a degree, in order for them to be suitable for different people. Barbara and I also think that this quirky world we live in deserves more than to be recorded in digital form, with images 'archived' on computers, rarely to be seen again. So we have been painting, carving, and drawing the things that touch us. Our hope is that these words and pictures will bring comfort and encouragement to those who use them. - Robert Allan ...Show more
$29.99
NZD
Category: Poetry | Reading Level: very good
A hardcover gift edition of Milk and Honey, the #1 New York Times bestselling poetry and prose collection by Rupi Kaur, which has sold over 3 million copies worldwide. Milk and Honey is a collection of poetry and prose about survival. About the experience of violence, abuse, love, loss, and femininity. This clothbound edition features deckled edge paper, a woven ribbon marker, and a foreword written by the author.  The book is divided into four chapters, and each chapter serves a different purpose. Deals with a different pain. Heals a different heartache. Milk and Honey takes readers through a journey of the most bitter moments in life and finds sweetness in them because there is sweetness everywhere if you are just willing to look.   ...Show more
$28.99
NZD
Category: Poetry
rupi kaur constantly embraces growth, and inhome body , she walks readers through a reflective andintimate journey visiting the past, the present, and the potential of the self. home body is a collection of ofis a collection of raw, honest conversations with oneself -reminding readers to fill up on love , acceptance, community,family, and embrace change. illustrated by the author, themes of nature and nurture, light and dark,rest here. i dive into the well of my bodyand end up in another worldeverything i needalready exists in methere's no needto look anywhere else else -home ...Show more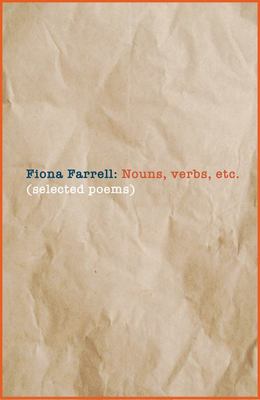 $35.00
NZD
Category: NZ Poetry
One of New Zealand's most versatile writers, Fiona Farrell has published four collections of poetry over 25 years, from Cutting Out (1987) to The Broken Book (2011). Nouns, verbs, etc. collects the best work from these books, and intersperses them with other poems thus far 'uncollected'. The themes are wide ranging: political and personal, regional and global, including love and birth and death, war and emigration, history and landscape. The poems mix lyricism with the flat and plainspoken mode of Kiwi vernacular; they channel voices infrequently heard in poetry in traditional song and ballad forms. They are well crafted but unpretentious, jokey yet illuminating, self-deprecating but wise, sad and funny and deeply human. ...Show more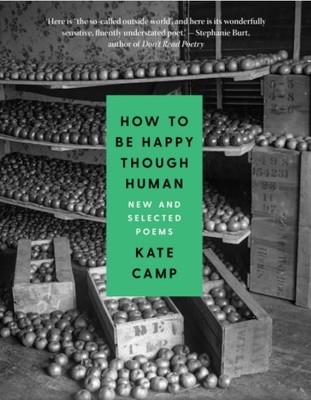 $30.00
NZD
Category: Poetry
A timely collection of new and previously published work by one of Aotearoa's most acclaimed poets, How to Be Happy Though Human is Kate Camp's superb seventh book of poetry. It is published simultaneously in Canada and the United States by House of Anansi Press. Kate Camp's poetry has been described b y critics as 'fearless', 'wry, sympathetic, affable, deadpan', and 'containing a surprising radicalism and power'. Incorporating new, previously unpublished work and a selection of important poems from her six earlier collections, How to Be Happy Though Human represents a new chapter in her career. Camp's debut collection, Unfamiliar Legends of the Stars, won the NZSA Jessie Mackay Best First Book Award for Poetry on publication over twenty years ago. Subsequent books confirmed Camp as a leading voice of her generation: widely anthologised, studied, and cited as an influence by emerging poets. Her work is recognised for its wide-ranging and eclectic subject matter, its technical control and its musicality, with pop culture, high culture, the domestic confessional, close observation and found language featured as recurring elements. Her fourth collection, The Mirror of Simple Annihilated Souls – which shares a title with Belgian mystic Marguerite Porete's 1310 collection, a book that caused is author to be burned at the stake – won the poetry award at the New Zealand Post Book Awards in 2011 and marked a turn in her work towards darker and more philosophical subject matter. 'When I yell at North Americans about how we, too, should be reading the living poets of Aotearoa/New Zealand, Kate Camp is one of the poets I have in mind. She's one of the poets, too, who's so amazing because  she doesn't yell: she's patient with the world and with its seagulls, attentive to the injustice and the kindness and the frustration we can share with one another, if we're lucky, anyway. What if Elizabeth Bishop had more friends, and more encouragement early on? What if  "sports fields built on rubbish dumps" became safe places to play? What if, in an exquisite pun, we could see "cranes like cranes"? Here are the land and the sea, the children and the grownups too, both as they are and as we wish they could be: here is "the so-called outside world", and here is its wonderfully sensitive, fluently understated poet, "absolutely fluent . . . yet somewhat on fire". —Stephanie Burt Poet, essayist and reviewer Kate Camp was born in 1972 and lives in Wellington. She is the winner of many prestigious awards, including the 2011 Creative New Zealand Berlin Writers' Residency and the 2017 Katherine Mansfield Menton Fellowship.  ...Show more
$55.00
NZD
Category: Poetry
Available for the first time, #1 New York Times bestselling author, rupi kaur, presents a gorgeous boxed set of her books milk and honey and the sun and her flowers.   Global sensation and internationally renowned author - rupi kaur's milk and honey celebrates the challenges and triumphs facing the mode rn woman. In strikingly personal, yet widely relatable poems accompanied by original illustrations, kaur challenges the idea that women should be quiet, gentle, and submissive and instead encourages women to be strong, powerful, and proud. Each of the four chapters ("the hurting," "the loving," "the breaking," and "the healing") serves a different purpose and explores the many kinds of pain and healing of life's experiences. From breakups to trauma, kaur leads readers through life's most bitter moments to find their hidden sweetness.   Paired with milk and honey in this exquisite boxed set: the sun and her flowers, a vibrant and transcendent journey about growth and healing. Ancestry and honouring one's roots. Expatriation and rising up to find a home within yourself. Divided into five chapters and illustrated in kaur's signature style, the sun and her flowers is a journey of wilting, falling, rooting, rising, and blooming. A celebration of love in all its forms. ...Show more
$27.99
NZD
Category: Poetry
In Poems to Fall in Love With Chris Riddell has selected and illustrated his very favourite classic and modern poems about love.This gorgeously illustrated collection celebrates love in all its guises, from silent admiration through passion to tearful resignation. These poems speak of the universal expe riences of the heart and are brought to life with Chris's exquisite, intricate artwork.This perfect gift features famous poems, old and new, and a few surprises. Classic verses sit alongside the modern to create the ultimate collection. Includes poems from Neil Gaiman, Nikita Gill, Carol Ann Duffy, E. E. Cummings, Shakespeare, Leonard Cohen, Derek Walcott, Hollie McNish, Kate Tempest, John Betjeman and Roger McGough and many more. ...Show more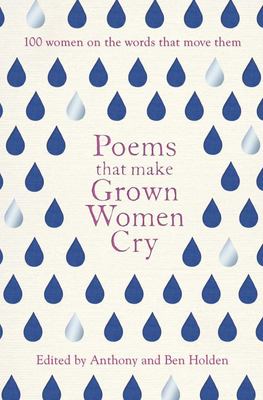 $22.99
NZD
Category: Poetry
Following the success of their anthology Poems That Make Grown Men Cry, father-and-son team Anthony and Ben Holden, working with Amnesty International, have asked the same revealing question of 100 remarkable women. What poem has moved you to tears? The poems chosen range from the eighth century to toda y, from Rumi and Shakespeare to Sylvia Plath, W. H. Auden to Carol Ann Duffy, Pablo Neruda and Derek Walcott to Imtiaz Dharker and Warsan Shire. Their themes range from love and loss, through mortality and mystery, war and peace, to the beauty and variety of nature. From Yoko Ono to Judi Dench, Chimamanda Ngozi Adichie to Elena Ferrante, Carol Ann Duffy to Meera Syal, and Joan Baez to Olivia Colman, this unique collection delivers private insights into the minds of women whose writing, acting and thinking are admired around the world. ...Show more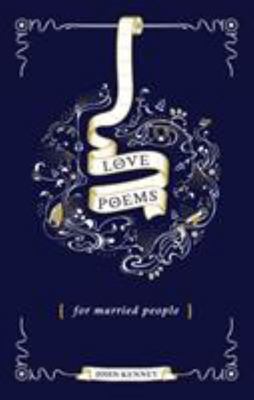 $24.00
NZD
Category: Poetry
Are you in the mood? I am. Let's put the kids down. Have a light dinner. Shower. Maybe not drink so much. And do that thing I would rather do with you than with anyone else. Lie in bed and look at our iPhones. Written with brilliant wit, sharp observation and a big dose of reality, Love Poems for Marrie d People takes the poetic form, turns it upside down and leaves it in the dishwasher to dry. Including such gems as Why Are You in The Shower With Me? Our Love is Tested in Traffic and What Time Should We Leave for the Airport? John Kenney's poems are packed with funny, wry observations about the reality of life once the initial shine of a relationship has dulled. From parental gripes to dwindling sex lives; from less-than-romantic gifts to irritating personal habits, it's all covered. ...Show more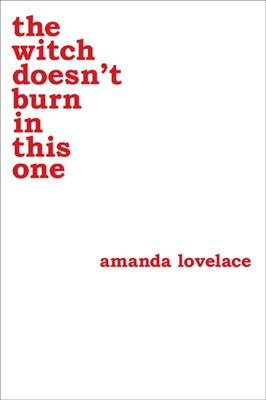 $27.99
NZD
Category: Poetry
The witch: supernaturally powerful, inscrutably independent, and now--indestructible. These moving, relatable poems encourage resilience and embolden women to take control of their own stories. Enemies try to judge, oppress, and marginalize her, but the witch doesn't burn in this one.