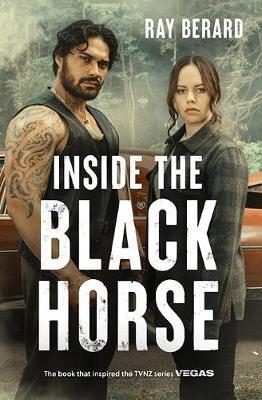 $29.99
NZD
$34.99
(14% off)
Category: Crime and Thriller
Pio Morgan is waiting outside a pub on a cold winter's night. There is a debt he must pay and no options left. What he does next drags a group of strangers into a web of confusion that over the course of a few days changes all their lives. There's the young Maori widow just trying to raise her children, the corporate executive hiding his mistake, the gang of criminals that will do whatever it takes to recover what they've lost and the outsider sent to town to try and figure out who did what. Time is running out for all of them as events take an increasingly sinister turn. ...Show more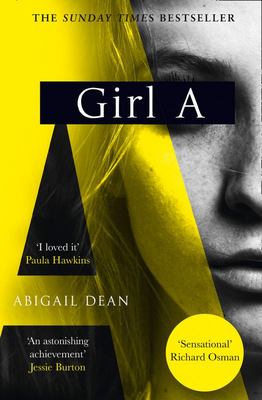 Girl A
by Abigail Dean
$29.99
NZD
$32.99
(9% off)
Category: Crime and Thriller
For readers of Room and Sharp Objects, a propulsive and psychologically immersive novel about a young girl who escapes captivity--but not the secrets that shadow the rest of her life. "'Girl A,' she said. 'The girl who escaped. If anyone was going to make it, it was going to be you.'" Lex Gracie doesn't want to think about her family. She doesn't want to think about growing up in her parents' House of Horrors. And she doesn't want to think about her identity as Girl A: the girl who escaped, the eldest sister who freed her older brother and four younger siblings. It's been easy enough to avoid her parents--her father never made it out of the House of Horrors he created, and her mother spent the rest of her life behind bars. But when her mother dies in prison and leaves Lex and her siblings the family home, she can't run from her past any longer. Together with her sister, Evie, Lex intends to turn the House of Horrors into a force for good. But first she must come to terms with her siblings - and with the childhood they shared. What begins as a propulsive tale of escape and survival becomes a gripping psychological family story about the shifting alliances and betrayals of sibling relationships--about the secrets our siblings keep, from themselves and each other. Who have each of these siblings become? How do their memories defy or galvanize Lex's own? As Lex pins each sibling down to agree to her family's final act, she discovers how potent the spell of their shared family mythology is, and who among them remains in its thrall and who has truly broken free.   ...Show more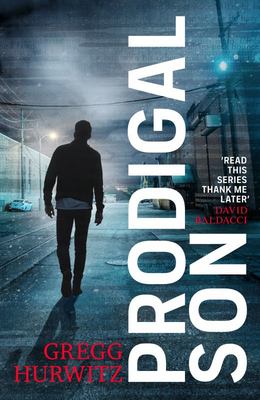 $29.99
NZD
$37.00
(18% off)
Category: Crime and Thriller
As a boy, Evan Smoak was pulled out of a foster home and trained off-the-books as a government assassin, codenamed Orphan X. Forced into retirement, Evan Smoak gets an urgent request from someone he never expected - his mother. She needs his help protecting Andrew Duran, a man in the wrong place at the wrong time, with no safe place to hide. Running from a brutal assassination team, Duran's only hope lies with Evan. But when a hidden cabal catches on to what Evan is doing, everything he's fought for is on the line - including his own life. ...Show more
$29.99
NZD
$35.00
(14% off)
Category: Historical | Series: The\Last Kingdom Ser.
THE FINAL BATTLE AWAITS... The epic conclusion to the globally bestselling historical series, coming October 2020. England is under attack. Chaos reigns. Northumbria, the last kingdom, is threatened by armies from all sides, by land and sea - and only one man stands in their way. Torn between loyalty and sworn oaths, the warrior king Lord Uhtred of Bebbanburg faces his greatest ever battle - and prepares for his ultimate fate...   ...Show more
$9.99
NZD
$24.99
(60% off)
Category: Contemporary
It's almost forty years since the three ex-convent girls left school and went their separate ways, but finally they meet again.Bonnie, rocked by the death of her husband, is back in Australia after decades in Europe, and is discovering that while financial security eliminates worry, it doesn't guarantee a fulfilling life. Fran, long divorced, is a struggling freelance food writer, battling with her diet, her bank balance, and her relationship with her adult children. And Sylvia, marooned in a long and passionless marriage to an ambitious Anglican minister, is facing a crisis that will crack her world wide open.Together again, sharing their past lives, secrets, aspirations and deepest fears, Bonnie, Fran and Sylvia embark on a creative venture that will challenge everything they thought they knew about themselves - and give them more second chances than they ever could have imagined. ...Show more
$9.99
NZD
$24.99
(60% off)
Category: Contemporary
"[A Month of Sundays] demonstrates the capacity of a book to act as a mirror to the soul and an eloquent guide to a more contented future." WEEKEND AUSTRALIAN I wonder if we'll ever have the chance to actually be in the same room together,' Judy had ventured. For over ten years, Ros, Adele, Judy and Sim one have been in an online book club, but they have never met face to face. Until now... Determined to enjoy her imminent retirement, Adele has invited her fellow bibliophiles to help her house-sit in the Blue Mountains. It's a tantalising opportunity to spend a month really getting to know each other, walking in the fresh air, napping by the fire and, of course, reading and talking about books. But these aren't just any books: each member has been asked to choose a book which will teach the others more about her. And with each woman facing a crossroads in her life, it turns out there's a lot for them to learn, not just about their fellow book-clubbers, but about themselves. Liz Byrski has written a beautiful novel about the joy and comfort reading a good book can bring to us all. PRAISE FOR LIZ BYRSKI "Byrski...is by turns turbulent and tender. Her characters are portrayed as...warm, funny flawed heroes grappling with the cards destiny has dealt them." WEST AUSTRALIAN "...reflective, warm and wise..." WEEKLY TIMES "Liz Byrski has a guaranteed cheer squad for her novels which champion...women taking charge of their life and growing old creatively." DAILY TELEGRAPH ...Show more
$9.99
NZD
$19.99
(50% off)
Category: Contemporary
"The doyenne of women's fiction" West AustralianWhen patriarch Gerald Hawkins passes away in his Tasmanian home, after ten years of serious illness, his family experience a wave of grief and, admittedly, a surge of relief. Gerald's dominating personality has loomed large over his wife, Connie, their chi ldren, Andrew and Kerry, and his sister Flora, for decades. Connie, whose own dreams were dispensed with upon marriage, is now determined to renew her long friendship with Gerald's estranged sister, Flora. She travels to France where she finds Flora struggling to make peace with the past and searching for a place to call home. Meanwhile Andrew's marriage is crumbling, and Kerry is trapped in stasis by unfinished business with her father.As the family adjusts to life after Gerald, they could not be more splintered. But there are surprises in store and secrets to unravel. And once the loss has been absorbed, is it possible that they could all find a way to start afresh with forgiveness, understanding and possibility?PRAISE FOR LIZ BYRSKI"Her plots and characters get stronger with each book" The Sydney Morning Herald"Liz Byrski has a guaranteed cheer squad for her novels which champion...women taking charge of their life and growing old creatively" Daily TelegraphFans of Monica McInerney, Liane Moriarty and Joanna Trollope will love Liz Byrski. ...Show more
$9.99
NZD
$24.99
(60% off)
Category: Contemporary
One mistake can change a life forever. Zoe is living a conventional suburban life in Fremantle. She works, she gardens, and she loves her supportive husband Archie and their three children. But the arrival of a new woman into her son Daniel's life unsettles Zoe. Suddenly she is feeling angry and hurt, and is lashing out at those closest to her. In Sussex, England, Julia is feeling nostalgic as she nurses her best friend through the last painful stages of cancer. Her enthusiastic but dithering husband Tom is trying to convince Julia to slow down. Although she knows Tom means well, Julia cannot help but feel frustrated that he is pushing her into old age before she is ready. But she knows she is lucky to have him. She so nearly didn't.... These two women's lives have been shaped by the decisions they made back in 1968--when they were young, idealistic, and naive. In a world that was a whirl of politics and protest, consciousness raising and sexual liberation, Zoe and Julia were looking for love, truth, and their own happy endings. They soon discover that life is rarely that simple, as their bad behaviour leads them down paths that they can never turn back from.   ...Show more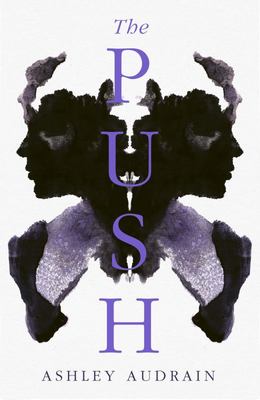 The Push
by Ashley Audrain
$29.99
NZD
$37.00
(18% off)
Category: Contemporary | Reading Level: near fine
What happens when your experience of motherhood is nothing at all what you hoped for, but everything you always feared? Blythe Connor doesn't want history to repeat itself. Violet is her first child and she will give her daughter all the love she deserves. All the love that her own mother withheld. But firstborns are never easy. And Violet is demanding and fretful. She never smiles. Soon Blythe believes she can do no right - that something's very wrong. Either with her daughter, or herself. Her husband, Fox, says she's imagining it. But Violet's different with him. And he can't understand what Blythe suffered as a child. No one can. Blythe wants to be a good mother. But what if that's not enough for Violet? Or her marriage? What if she can't see the darkness coming? Mother and daughter. Angel or monster? We don't get to choose our inheritance - or who we are...  The Push is a heart-pounding exploration of motherhood, obsession and the terrible price of unconditional love. _____ ...Show more
$37.99
NZD
Category: Historical
Paris 1943. Lana Antanov is rushing to see her husband, Frederic, and tell him the news that she is pregnant. But as she arrives the convent where Frederic teaches music, she watches in horror as a Gestapo officer executes Frederic for hiding a Jewish girl in a piano. Overcome with grief, Lana loses the baby. A few months later, Lana is approached by a member of the French Resistance to work as a spy on the French Riviera and help save Jews from execution. As a 'White Russian' daughter of a Russian countess, Lana is the ideal choice to infiltrate the emigre community of Russian aristocrats who socialise with German officers. But Lana has a very personal motive for taking on this mission - the Gestapo officer in charge intent on exterminating all the Jews, Alois Brunner, is the man who shot Frederic. Lana's cover story makes her the mistress of a wealthy Swiss playboy, the darkly handsome and charismatic Guy Pascal, and her base his villa on the Riviera. Together they make a ruthlessly effective team. The information they gather at parties and the casino at Monte Carlo helps thwart several raids and enables countless Jews to escape to Morocco by boat. But Lana has not counted on becoming attached to a young Jewish girl named Odette or to fall helplessly in love with Guy. As the Nazis close in, her desire to protect the ones she loves threatens to put them all at risk. 'Filled with danger and romance, Lana's War is the story of a courageous woman waging her own battle against the Nazis ... Cinematic in scope, this novel will keep readers turning pages with twists and turns that lead to an unforgettable ending.' Renee Rosen, bestselling author of Park Avenue Summer   'Lana is a heroine to root for, and her story of loss and love is inspiring and life-affirming. I was completely engrossed in this lush, transportive novel.' Allison Pataki, New York Times bestselling author of The Queen's Fortune ...Show more
$29.99
NZD
$36.99
(18% off)
Category: Crime and Thriller | Series: Martin Scarsden
The gripping new Martin Scarsden novel. She breathes deeply, trying to quell the rising sense of panic. A detective came to her home, drugged her and kidnapped her. She tries to make sense of it, to imagine alternatives, but only one conclusion is possible: it's the past, come to claim her.  Martin Sc arsden's new life seems perfect, right up until the moment it's shattered by a voicemail: a single scream, abruptly cut off, from his partner Mandalay Blonde. Racing home, he finds an unconscious man sprawled on the floor and Mandy gone. Someone has abducted her. But who, and why? So starts a twisting tale of intrigue and danger, as Martin probes the past of the woman he loves, a woman who has buried her former life so deep she has never mentioned it. And for the first time, Mandy finds denial impossible, now the body of a mystery man has been discovered, a man whose name she doesn't know, a man she was engaged to marry when he died. It's time to face her demons once and for all; it's time she learned how to trust. Set in a Sydney riven with corruption and nepotism, privilege and power, Trust is the third riveting novel from award-winning and internationally acclaimed writer Chris Hammer. 'The best Australian crime novel since Peter Temple's The Broken Shore.' - The Times on Silver   ...Show more
$39.99
NZD
$44.00
(9% off)
Category: Historical
A brand-new Courtney Series adventure.