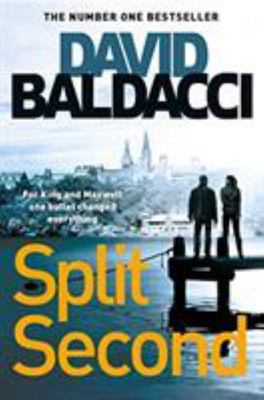 $9.99
NZD
$19.99
(50% off)
Category: Crime and Thriller | Series: King and Maxwell Ser.
Split Second is the first in the gripping King and Maxwell series by bestselling author David Baldacci.When something distracts Secret Agent Sean King for a split second, it costs him his career and presidential candidate, Clyde Ritter, his life. But what stole his attention? And why was Ritter shot? Ei ght years later Michelle Maxwell is on the fast track through the ranks of the Secret Service when her career is stopped short: presidential candidate John Bruno is abducted from a funeral home while under her protection. The similarity between the two cases drives Michelle to re-open investigations into the Ritter fiasco and join forces with attractive ex-agent King. The pair are determined to get to the bottom of what happened in those critical moments. Meanwhile, high-ranking members of the legal system and key witnesses from both cases are going missing. King is losing friends, colleagues and clients fast and his ex-lover, Joan Dillinger, is playing curious games - she wants Sean back, but she also owes him for something . . .Split Second is followed by Hour Game, Simple Genius, First Family, The Sixth Man and King and Maxwell. ...Show more
$9.99
NZD
$24.99
(60% off)
Category: Crime and Thriller | Series: Shaw and Katie James Ser.
'I need a war ...' Nicolas Creel, a super-rich arms dealer, decides that the best way to boost his business is to start a new cold war -- and he won't let anything or anyone get in his way. As international tensions rise and the superpowers line up against each other, the lives of three very different p eople will never be the same again. As intelligence agent Shaw, academic Anna Fischer and ambitious journalist Katie James are all drawn into Creel's games, can anything stop the world from spiralling out of control? This terrifying global thriller delivers all the twists and turns, emotional drama, unforgettable characters and can't-put-it-down pacing that Baldacci fans expect -- and still goes beyond anything he's written before. ...Show more
$9.99
NZD
$19.99
(50% off)
Category: Crime and Thriller | Series: John Puller Ser.
Combat veteran and U. S. Army investigator John Puller is on the hunt for justice with the help of a homicide detective -- but as they face deceptions and dead ends, a powerful force threatens to stop them forever.   John Puller is a combat veteran and the best military investigator in the U.S. Ar my's Criminal Investigative Division. His father was an Army fighting legend, and his brother is serving a life sentence for treason in a federal military prison. Puller has an indomitable spirit and an unstoppable drive to find the truth. Now, Puller is called out on a case in a remote, rural area in West Virginia coal country far from any military outpost. Someone has stumbled onto a brutal crime scene, a family slaughtered. The local homicide detective, a headstrong woman with personal demons of her own, joins forces with Puller in the investigation. As Puller digs through deception after deception, he realizes that absolutely nothing he's seen in this small town, and no one in it, are what they seem. Facing a potential conspiracy that reaches far beyond the hills of West Virginia, he is one man on the hunt for justice against an overwhelming force. ...Show more
$9.99
NZD
$19.99
(50% off)
Category: Crime and Thriller | Series: Will Robie Ser.
The Innocent is another action-packed thriller from David Baldacci, one of the world's most popular writers. HE COULD NO LONGER REMEMBER THE NAMES OF ALL THE PEOPLE WHOSE LIVES HE HAD ENDED.Master assassin Will Robie is the man the US government call to eliminate their most ruthless enemies at home or a broad. He never questions his orders, and he never misses his mark.He's just returned from a covert assignment in Edinburgh to neutralize a growing threat, having drawn upon all his expertise to complete his mission and disappear without a trace. The odds were stacked against him, but that's never made a difference before.But now he's facing the most difficult operation of his career. Dispatched to kill a US government employee, he does the unthinkable when things don't add up - he refuses to pull the trigger. In doing so, Robie finds himself becoming the target. On the run from his own government and with everything on the line, does he need to change sides to save lives - including his own?The Innocent is the first novel in David Baldacci's blockbuster Will Robie series. ...Show more
$9.99
NZD
$19.99
(50% off)
Category: Crime and Thriller | Series: Amos Decker Ser.
With over 110 million copies of his novels in print, David Baldacci is one of the most widely read storytellers in the world. Now he introduces a startling, original new character: a man with perfect memory who must solve his own family's murder.MEMORY MANAmos Decker's life changed forever--twice.The fi rst time was on the gridiron. A big, towering athlete, he was the only person from his hometown of Burlington ever to go pro. But his career ended before it had a chance to begin. On his very first play, a violent helmet-to-helmet collision knocked him off the field for good, and left him with an improbable side effect--he can never forget anything. The second time was at home nearly two decades later. Now a police detective, Decker returned from a stakeout one evening and entered a nightmare--his wife, young daughter, and brother-in-law had been murdered.His family destroyed, their killer's identity as mysterious as the motive behind the crime, and unable to forget a single detail from that horrible night, Decker finds his world collapsing around him. He leaves the police force, loses his home, and winds up on the street, taking piecemeal jobs as a private investigator when he can.But over a year later, a man turns himself in to the police and confesses to the murders. At the same time a horrific event nearly brings Burlington to its knees, and Decker is called back in to help with this investigation. Decker also seizes his chance to learn what really happened to his family that night. To uncover the stunning truth, he must use his remarkable gifts and confront the burdens that go along with them. He must endure the memories he would much rather forget. And he may have to make the ultimate sacrifice.MEMORY MAN will stay with you long after the turn of the final page. ...Show more
$9.99
NZD
$19.99
(50% off)
Category: Crime and Thriller | Series: Camel Club Ser.
The Camel Club by bestselling sensation David Baldacci is the exciting first instalment of a breathtaking series.The Camel Club: a group of conspiracy theorists led by the mysterious Oliver Stone, who camp outside the White House. Their goal - to expose corruption at the upper echelons of US government. The stakes are raised when the group witness the murder of an intelligence analyst. A murder the authorities seem intent on writing off as suicide. Looking at the case more closely provokes more questions than answers.Joining forces with Secret Service Agent Alex Ford, the Camel Club prepare to shine a spotlight on a conspiracy that reaches into the heart of Washington's corridors of power. In doing so, Ford finds out that his worst nightmare is about to happen . . .The Camel Club is followed by The Collectors, Stone Cold, Divine Justice and Hell's Corner. ...Show more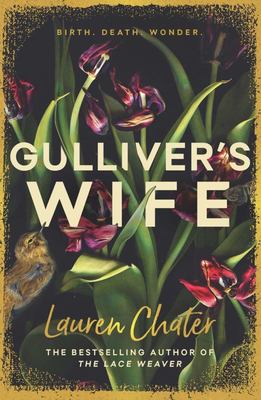 $34.99
NZD
Category: Contemporary
Birth. Death. Wonder ... One woman's journey to the edge of love and loyalty from the bestselling author of The Lace Weaver London, 1702. When her husband is lost at sea, Mary Burton Gulliver, midwife and herbalist, is forced to rebuild her life without him. But three years later when Lemuel Gulliver is brought home, fevered and communicating only in riddles, her ordered world is turned upside down. In a climate of suspicion, poverty and violence, Mary is caught in a crossfire of superstition and fear driven by her husband's outlandish claims of the wonders he has seen, and it is up to her to navigate a passage to safety for herself and her daughter, and the vulnerable women in her care. But when a fellow sailor, a dangerous man with nothing to lose, appears to hold sway over her husband, Mary's world descends deeper into chaos, and she must set out on her own journey to discover the truth of Gulliver's travels ... and the landscape of her own heart. Praise for The Lace Weaver 'A beautifully written and utterly compelling story of love and war ... exquisite as the lace the women of the story weave' Kate Forsyth 'I was captivated from the first page' Natasha Lester 'Full of hope and heartache' Books+Publishing ...Show more
$29.99
NZD
$36.99
(18% off)
Category: Contemporary
The #1 New York Times bestselling author of A Spark of Light returns with a thought-provoking and otherworldly new novel about the fates that we choose for ourselves and what happens when we have the chance to choose again. Dawn Edelstein knows everything there is to know about dying. She specialises i n helping her clients make peace with the end of their lives. But as she's flying home from her latest case, she is forced to confront her own mortality for the first time. Instead of seeing her brilliant quantum physicist husband and their beloved daughter flash before her eyes in what she assumes are her last moments, only one face is shockingly clear: Wyatt Armstrong. Safely on the ground, Dawn now faces a desperate decision. Should she return to Boston, her family and the life she knows, or journey back to an Egyptian archaeological site she left over a decade earlier, reconnect with Wyatt, and finally finish her abandoned magnum opus, The Book of Two Ways? As the story unfolds, Dawn must confront the questions she's never truly answered: What does a life well-lived look like? When we depart this earth, what do we leave behind of ourselves? And who would you be if you hadn't turned out to be the person you are right now? ...Show more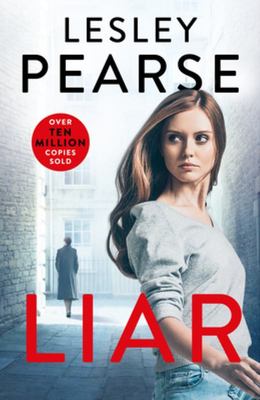 Liar
by Lesley Pearse
$29.99
NZD
$37.00
(18% off)
Category: Contemporary
The enthralling new novel from the 10-million-copy, Number One Bestselling author.  Amelia White dreams of being a reporter. The closest she's come is selling advertising in the local paper - until the fateful day she stumbles on a shocking scoop. Round the corner from her home, she discovers the body of a murder victim, dumped among the rubbish. When the police and reporters descend, Amelia is horrified at the lies soon to be spread about the young woman. Determined to protect the victim from these smears, she convinces her paper's editor to let her tell the true story. And when another body is found, Amelia discovers that she may be the only one with any chance of learning the truth and stopping more killings. If only she can work out who the liar is . . . Praise for Lesley Pearse 'Storytelling at its very best' Daily Mail'Evocative, compelling, told from the heart' Sunday Express'Glorious, heartwarming' Woman & Home'Intriguing, heart-tugging, beautifully written' Closer   ...Show more
$29.99
NZD
$35.00
(14% off)
Category: Contemporary
The bestselling author of Boy Swallows Universe, Trent Dalton, returns with All Our Shimmering Skies - a glorious novel destined to become another Australian classic. Darwin, 1942, and as Japanese bombs rain overhead, motherless Molly Hook, the gravedigger's daughter, turns once again to the sky for gu idance. She carries a stone heart inside a duffel bag next to the map that leads to Longcoat Bob, the deep country sorcerer who put a curse on her family. By her side are the most unlikely travelling companions: Greta, a razor-tongued actress and Yukio, a fallen Japanese fighter pilot. 'Run, Molly, run,' says the daytime sky. Run to the vine forests. Run to northern Australia's wild and magical monsoon lands. Run to friendship. Run to love. Run. Because the graverobber's coming, Molly, and the night-time sky is coming with him. So run, Molly, run. All Our Shimmering Skies is a story about gifts that fall from the sky, curses we dig from the earth and the secrets we bury inside ourselves. It is an odyssey of true love and grave danger; of darkness and light; of bones and blue skies. A buoyant, beautiful and magical novel abrim with warmth, wit and wonder, a love letter to Australia and the art of looking up. ...Show more
$39.99
NZD
$49.99
(20% off)
Category: Historical
From the #1 New York Times bestselling author, a thrilling and addictive new novel--a prequel to The Pillars of the Earth--set in England at the dawn of a new era: the Middle Ages It is 997 CE, the end of the Dark Ages. England is facing attacks from the Welsh in the west and the Vikings in the east. T hose in power bend justice according to their will, regardless of ordinary people and often in conflict with the king. Without a clear rule of law, chaos reigns. In these turbulent times, three characters find their lives intertwined. A young boatbuilder's life is turned upside down when the only home he's ever known is raided by Vikings, forcing him and his family to move and start their lives anew in a small hamlet where he does not fit in. . . . A Norman noblewoman marries for love, following her husband across the sea to a new land, but the customs of her husband's homeland are shockingly different, and as she begins to realize that everyone around her is engaged in a constant, brutal battle for power, it becomes clear that a single misstep could be catastrophic. . . . A monk dreams of transforming his humble abbey into a center of learning that will be admired throughout Europe. And each in turn comes into dangerous conflict with a clever and ruthless bishop who will do anything to increase his wealth and power. Thirty years ago, Ken Follett published his most popular novel, The Pillars of the Earth. Now, Follett's masterful new prequel The Evening and the Morning takes us on an epic journey into a historical past rich with ambition and rivalry, death and birth, love and hate, that will end where The Pillars of the Earth begins.   ...Show more
$29.99
NZD
$37.00
(18% off)
Category: Crime and Thriller
'When did you last read a genuinely original thriller? The wait is over.' A. J. Finn, bestselling author of The Woman in the Window 'I couldn't put Eight Detectives down . . . I genuinely wanted to applaud at the end' Alex North, bestselling author of The Whisper Man All murder mysteries follow a simple set of rules. Grant McAllister, an author of crime fiction and professor of mathematics, once sat down and worked them all out. But that was thirty years ago. Now he's living a life of seclusion on a quiet Mediterranean island - until Julia Hart, a sharp, ambitious editor, knocks on his door. His early work is being republished and together the two of them must revisit those old stories: an author, hiding from his past, and an editor, keen to understand it. But as she reads, Julia is unsettled to realise that there are things in the stories that don't make sense. Intricate clues that seem to reference a real murder, one that's remained unsolved for thirty years. If Julia wants answers, she must triumph in a battle of wits with a dangerously clever adversary. But she must tread carefully: she knows there's a mystery, but she doesn't yet realise there's already been a murder . . . ...Show more