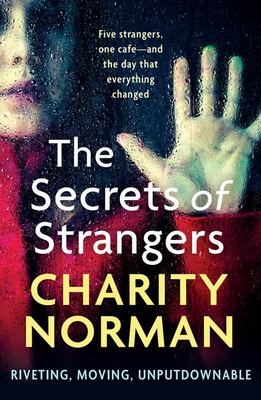 $32.99
NZD
Category: NZ Fiction
Five strangers, one cafe - and the day that everything changed. A regular weekday morning veers drastically off-course for five strangers whose paths cross in a London cafe - their lives never to be the same again when an apparently crazed gunman holds them hostage. But there is more to the situation th an first meets the eye and as the captives grapple with their own inner demons, the line between right and wrong starts to blur. Will the secrets they keep stop them from escaping with their lives? A compelling, tense and heartfelt drama from the writer of the bestselling See You In September. ...Show more
$29.99
NZD
$37.00
(18% off)
Category: Crime and Thriller | Reading Level: very good
The edge-of-your-seat, heart-in-mouth new Jack Reacher thriller for 2020 - his 25th adventure.   Jack Reacher gets off the bus in a sleepy no-name town outside Nashville, Tennessee. He plans to grab a cup of coffee and move right along. Not going to happen. The town has been shut down by a cyber attack. At the centre of it all, whetherhe likes it or not, is Rusty Rutherford. He's an average IT guy, but he knows more than he thinks. As the bad guys move in on Rusty, Reacher moves in on them . . . And now Rusty knows he's protected, he's never going to leave the big man's side. Reacher might just have to stick around and find out what the hell's gone wrong . . . and then put it right, like only he can.   ...Show more
$29.99
NZD
$32.99
(9% off)
Category: Contemporary | Reading Level: very good
An edge-of-your-seat debut thriller with identical twins, a crazy inheritance and a boat full of secrets. Who can you trust? Absolutely nobody! Identical twins only look the same… Beautiful twin sisters Iris and Summer are startlingly alike, but beyond what the eye can see lies a darkness that sets them apart. Cynical and insecure, Iris has long been envious of open-hearted Summer's seemingly never-ending good fortune, including her perfect husband, Adam. Called to Thailand to help sail the family yacht to the Seychelles, Iris nurtures her own secret hopes for what might happen on the journey. But when she unexpectedly finds herself alone in the middle of the Indian Ocean, everything changes. Now is her chance to take what she's always wanted - the idyllic life she's always coveted. But just how far will she go to get the life she's dreamed about? And how will she make sure no one discovers the truth? Written with the chilling suspense of The Girl on the Train and Before I Go to Sleep, The Girl in the Mirror is an addictive thriller about greed, lust, secrets and deadly lies. ...Show more
$29.99
NZD
$35.00
(14% off)
Category: Historical | Series: The\Last Kingdom Ser.
THE FINAL BATTLE AWAITS... The epic conclusion to the globally bestselling historical series, coming October 2020. England is under attack. Chaos reigns. Northumbria, the last kingdom, is threatened by armies from all sides, by land and sea - and only one man stands in their way. Torn between loyalty and sworn oaths, the warrior king Lord Uhtred of Bebbanburg faces his greatest ever battle - and prepares for his ultimate fate... ...Show more
The Push
by Ashley Audrain
$29.99
NZD
$37.00
(18% off)
Category: Contemporary
What happens when your experience of motherhood is nothing at all what you hoped for, but everything you always feared? Blythe Connor doesn't want history to repeat itself. Violet is her first child and she will give her daughter all the love she deserves. All the love that her own mother withheld. B ut firstborns are never easy. And Violet is demanding and fretful. She never smiles. Soon Blythe believes she can do no right - that something's very wrong. Either with her daughter, or herself. Her husband, Fox, says she's imagining it. But Violet's different with him. And he can't understand what Blythe suffered as a child. No one can. Blythe wants to be a good mother. But what if that's not enough for Violet? Or her marriage? What if she can't see the darkness coming? Mother and daughter. Angel or monster? We don't get to choose our inheritance - or who we are...  The Push is a heart-pounding exploration of motherhood, obsession and the terrible price of unconditional love. _____ ...Show more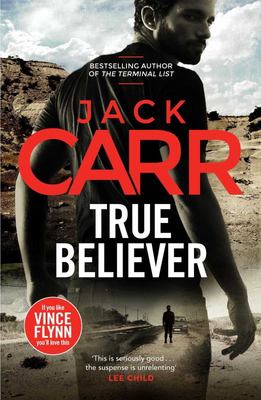 $22.99
NZD
Category: Crime and Thriller
INSTANT BESTSELLER   "This is seriously good. I mean--seriously." --Lee Child, #1 New York Times bestselling author of Past Tense   "A powerful, thoughtful, realistic, at times terrifying thriller that I could not put down. A terrific addition to the genre, Jack Carr and his alter-ego protagonist, J ames Reece, continue to blow me away."--Mark Greaney, #1 New York Times bestselling author of Mission Critical   "True Believer, the highly anticipated new thriller from Jack Carr, is one of this year's hottest thrillers, and a perfect fit for fans of Vince Flynn, Brad Thor, and Daniel Silva." --The Real Book Spy   In acclaimed author Jack Carr's follow-up to The Terminal List, former Navy SEAL James Reece's skill, cunning, and heroism put the US government back in his debt and set him on another path of revenge.   When a string of horrific terrorist attacks plagues the Western world during the holiday season, the broader markets fall into a tailspin. The attacks are being coordinated by a shadowy former Iraqi commando who has disappeared into Europe's underground. The United States government has an asset who can turn the Iraqi against his masters: James Reece, the most-wanted domestic terrorist alive.   After avenging the deaths of his family and team members, Reece emerges deep in the wilds of Mozambique, protected by the family of his estranged best friend and former SEAL Team member. When a series of events uncovers his whereabouts, the CIA recruits him, using a Presidential pardon for Reece and immunity for the friends who helped him in his mission of vengeance.   Now a reluctant tool of the United States government, Reece travels the globe, targeting terrorist leaders and unraveling a geopolitical conspiracy that exposes a traitorous CIA officer and uncovers a sinister assassination plot with worldwide repercussions.   A high-intensity roller-coaster ride, True Believer explodes with action and authenticity that cements Jack Carr as the new leader in political thrillers. ...Show more
$37.99
NZD
Category: Historical
Paris 1943. Lana Antanov is rushing to see her husband, Frederic, and tell him the news that she is pregnant. But as she arrives the convent where Frederic teaches music, she watches in horror as a Gestapo officer executes Frederic for hiding a Jewish girl in a piano. Overcome with grief, Lana loses the baby. A few months later, Lana is approached by a member of the French Resistance to work as a spy on the French Riviera and help save Jews from execution. As a 'White Russian' daughter of a Russian countess, Lana is the ideal choice to infiltrate the emigre community of Russian aristocrats who socialise with German officers. But Lana has a very personal motive for taking on this mission - the Gestapo officer in charge intent on exterminating all the Jews, Alois Brunner, is the man who shot Frederic. Lana's cover story makes her the mistress of a wealthy Swiss playboy, the darkly handsome and charismatic Guy Pascal, and her base his villa on the Riviera. Together they make a ruthlessly effective team. The information they gather at parties and the casino at Monte Carlo helps thwart several raids and enables countless Jews to escape to Morocco by boat. But Lana has not counted on becoming attached to a young Jewish girl named Odette or to fall helplessly in love with Guy. As the Nazis close in, her desire to protect the ones she loves threatens to put them all at risk. 'Filled with danger and romance, Lana's War is the story of a courageous woman waging her own battle against the Nazis ... Cinematic in scope, this novel will keep readers turning pages with twists and turns that lead to an unforgettable ending.' Renee Rosen, bestselling author of Park Avenue Summer   'Lana is a heroine to root for, and her story of loss and love is inspiring and life-affirming. I was completely engrossed in this lush, transportive novel.' Allison Pataki, New York Times bestselling author of The Queen's Fortune ...Show more
$29.99
NZD
$36.99
(18% off)
Category: Crime and Thriller | Series: Martin Scarsden
The gripping new Martin Scarsden novel. She breathes deeply, trying to quell the rising sense of panic. A detective came to her home, drugged her and kidnapped her. She tries to make sense of it, to imagine alternatives, but only one conclusion is possible: it's the past, come to claim her.  Martin Sc arsden's new life seems perfect, right up until the moment it's shattered by a voicemail: a single scream, abruptly cut off, from his partner Mandalay Blonde. Racing home, he finds an unconscious man sprawled on the floor and Mandy gone. Someone has abducted her. But who, and why? So starts a twisting tale of intrigue and danger, as Martin probes the past of the woman he loves, a woman who has buried her former life so deep she has never mentioned it. And for the first time, Mandy finds denial impossible, now the body of a mystery man has been discovered, a man whose name she doesn't know, a man she was engaged to marry when he died. It's time to face her demons once and for all; it's time she learned how to trust. Set in a Sydney riven with corruption and nepotism, privilege and power, Trust is the third riveting novel from award-winning and internationally acclaimed writer Chris Hammer. 'The best Australian crime novel since Peter Temple's The Broken Shore.' - The Times on Silver   ...Show more
$29.99
NZD
$32.99
(9% off)
Category: Crime and Thriller
Vincent needs a change. He's spent the last fifteen years in covert operations for the US government, but after a botched and fatal mission, he decides he's done with pulling triggers. He lucks into a dream job in Santa Barbara as head of security for supermarket mogul Eugene Lamar: nothing more than dr iving the boss to and from golf, with ample downtime for surfing, or sitting by the pool contemplating life-and how to live it with a zero body count. There he meets and is intrigued by Lamar's daughter, the journalist Erin Jones, who's on tour in California to promote her book about the benefits of war. Vincent's seen his share of conflict and is sure he can change her mind - and he'd really like to make his case over drinks. But there's a problem: if Lamar's business is confined to supermarkets, why does he need a panic room full of assault rifles, and a .357 revolver in his car? It doesn't take long for Vincent to find out that Lamar owes a debt to bad people - and that's only the start of it. He's ensnared in a criminal enterprise, which soon brings costs in lives as well as money. Erin wants answers, and needs Vincent's help to get them. But how much does she already know? Is his growing attraction to her a liability? And can he keep her safe from the brutal killers who are after her father? It seems that Santa Barbara is a sunny town full of dark talent, and Vincent will have to revert to dark talents of his own if he's going to survive . . . ...Show more
$37.00
NZD
Category: Contemporary
Because of You, Dawn's first novel in five years, tells the story of two very different women whose lives become entwined when they both give birth in the same hospital ward on New Year's Eve. A tale of mothers and daughters, love and loss, mistakes and regret, it is above all a book about what makes u s who we are. Dawn says, "This novel dared me to write it, so I did. I have left parts of my heart in these pages. (Not my actual heart. That would be messy...)" Publisher Louise Moore added "Dawn's fourth novel is a very contemporary story, whose cleverly drawn characters are challenged by themselves, each other and surprising twists and turns of fate. It is a triumphant novel about mothers and daughters, modern families and unconditional love. Dawn's warmth and curiosity for people shine off every page – this is hallmark Dawn French, her best novel yet!" We have been reliably informed by those in the inner circle who have read it, that Dawn is right on form and her many fans will not be disappointed with this heartfelt family drama that starts in a maternity ward on New Year's Eve 1999 where 2 women unknown to each other are about to give birth to baby girls and continues to follow these women for nearly 20 years. In true Dawn style there is tragedy, comedy and connectivity in equal parts. You'll cry, you'll cheer but you won't be disappointed.   ...Show more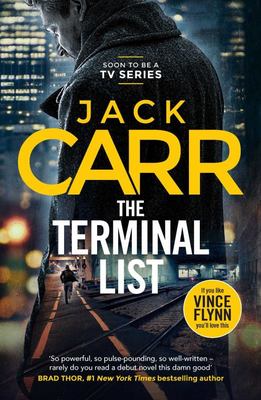 $22.99
NZD
Category: Crime and Thriller | Series: Terminal List Ser.
A Navy SEAL has nothing left to live for and everything to kill for after he discovers that the American government is behind the deaths of his team in this ripped-from-the-headlines political thriller that is "so powerful, so pulse-pounding, so well-written--rarely do you read a debut novel this damn g ood" (Brad Thor, #1 New York Times bestselling author).   On his last combat deployment, Lieutenant Commander James Reece's entire team was killed in a catastrophic ambush. But when those dearest to him are murdered on the day of his homecoming, Reece discovers that this was not an act of war by a foreign enemy but a conspiracy that runs to the highest levels of government.   Now, with no family and free from the military's command structure, Reece applies the lessons that he's learned in over a decade of constant warfare toward avenging the deaths of his family and teammates. With breathless pacing and relentless suspense, Reece ruthlessly targets his enemies in the upper echelons of power without regard for the laws of combat or the rule of law.   With "crackerjack plotting, vivid characters both in and out of uniform, and a relentless pace to a worthy finish" (Stephen Hunter, #1 New York Times bestselling author), The Terminal List is perfect for fans of Vince Flynn, Brad Thor, and Nelson DeMille. ...Show more
$29.99
NZD
$37.00
(18% off)
Category: Crime and Thriller
'When did you last read a genuinely original thriller? The wait is over.' A. J. Finn, bestselling author of The Woman in the Window 'I couldn't put Eight Detectives down . . . I genuinely wanted to applaud at the end' Alex North, bestselling author of The Whisper Man All murder mysteries follow a simple set of rules. Grant McAllister, an author of crime fiction and professor of mathematics, once sat down and worked them all out. But that was thirty years ago. Now he's living a life of seclusion on a quiet Mediterranean island - until Julia Hart, a sharp, ambitious editor, knocks on his door. His early work is being republished and together the two of them must revisit those old stories: an author, hiding from his past, and an editor, keen to understand it. But as she reads, Julia is unsettled to realise that there are things in the stories that don't make sense. Intricate clues that seem to reference a real murder, one that's remained unsolved for thirty years. If Julia wants answers, she must triumph in a battle of wits with a dangerously clever adversary. But she must tread carefully: she knows there's a mystery, but she doesn't yet realise there's already been a murder . . . ...Show more