$17.99
NZD
Category: Children's | Series: Diary of a Wimpy Kid | Reading Level: 9-12
PRE LOVED - When snow shuts down Greg Heffley?s middle school, his neighborhood transforms into a wintry battlefield. Rival groups fight over territory, build massive snow forts, and stage epic snowball fights. And in the crosshairs are Greg and his trusty best friend, Rowley Jefferson.It?s a fight for survival as Greg and Rowley navigate alliances, betrayals, and warring gangs in a neighborhood meltdown. When the snow clears, will Greg and Rowley emerge as heroes? Or will they even survive to see another day? ...Show more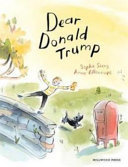 $27.99
NZD
Category: Picture Books
Sam has a problem. He has to share a room with his older brother and things aren't easy. When Sam sees Donald Trump on TV talking about `the wall' he realises a solution is at hand! But who knew that planning a wall could be so tricky? The letters that follow invite conversations about the question of l iving with others in times of conflict. The voice of the young boy show adults something of the nature of peace and good relationships. ...Show more
$17.99
NZD
Category: Children's | Series: Diary of a Wimpy Kid | Reading Level: 9-12
In the second book of Jeff Kinney's bestselling series, team up with Greg Heffley once again, this time to try and take on his big brother. As you can guess, it doesn't work out too well... Rodrick actually got a hold of my LAST journal a few weeks back, and it was a disaster. But don't even get me sta rted on THAT story. Whatever you do, don't ask Greg about his summer vacation because he definitely doesn't want to talk about it! It's a brand-new year, with a brand-new journal and Greg is keen to put the humiliating (and secret!) events of last summer firmly behind him. But someone knows everything - someone whose job it is to most definitely not keep anything embarrassing of Greg's private - his big brother, Rodrick. How can Greg make it through this new school year with his not-quite-cool reputation intact? Even reluctant readers of 7+ will love diving into Greg's world, and reading about his exploits in his diary (sorry, journal!). Praise for Jeff Kinney and the Diary of a Wimpy Kid series: 'The world has gone crazy for Jeff Kinney's Diary of a Wimpy Kid series' - The Sun 'Kinney is right up there with J K Rowling as one of the bestselling children's authors on the planet' - Independent 'Hilarious!' - Sunday Telegraph www.wimpykidclub.co.uk ...Show more
$17.99
NZD
Category: Children's | Series: Diary of a Wimpy Kid | Reading Level: 9-12
It's the third instalment of Jeff Kinney's award winning Diary of a Wimpy Kid series, but will it be third time lucky for our hero, Greg Heffley? It's not easy for me to think of ways to improve myself, because I'm pretty much one of the best people I know. Greg's dad, Frank, is on a mission. A missio n to make this wimpy kid... well, less wimpy. All manner of 'manly' physical activities are planned, but Greg just about manages to find a way out of them. That is until military academy is mentioned, and Greg realises that he's going to have to come up with something very special to get out of this one... 7+ readers all over the world love reading about what scrapes and schemes Greg gets up to in his hilarious diaries. Full of pictures and giggles, they are the perfect gift, even for reluctant readers. Praise for Jeff Kinney and the Diary of a Wimpy Kid series: 'The world has gone crazy for Jeff Kinney's Diary of a Wimpy Kid series' - The Sun 'Kinney is right up there with J K Rowling as one of the bestselling children's authors on the planet' - Independent 'Hilarious!' - Sunday Telegraph www.wimpykidclub.co.uk ...Show more
$19.99
NZD
$27.00
(25% off)
Category: Children's
Millions of young readers have loved the World's Worst Children tales and revelled in the World's Worst Teachers with their delightfully dreadful deeds – now prepare for…THE WORLD'S WORST PARENTS! From the phenomenally bestselling David Walliams and illustrated in glorious colour by the artistic genius, Tony Ross. Are you ready to meet the worst parents ever? Sure, some parents are embarrassing – but they're NOTHING on this lot. These ten tales of the world's most spectacularly silly mums and deliriously daft dads will leave you rocking with laughter. Pinch your nose for Peter Pong, the dad with the stinkiest feet in the world… jump out of the way of Harriet Hurry, the fastest mum on two wheels… watch out for Monty Monopolize, the dad who takes all his kids' toys… and, oh no, it's Supermum! Brandishing a toilet brush and a mop, she's out to save the world! With a very special introduction said to be from David's own mum, these ten tales of the most madcap mums and deliciously daft dads will leave you rocking with laughter. ...Show more
$14.99
NZD
$17.99
(16% off)
Category: Children's
   Adventure awaits! From the imagination of Rowley Jefferson comes an adventure of epic proportions. Join Roland and his best friend, Garg the Barbarian, as they leave the safety of their village and embark on a quest to save Roland's mom from the White Warlock. Will our heroes survive? Find out in Ro wley Jefferson's Awesome Friendly Adventure! ...Show more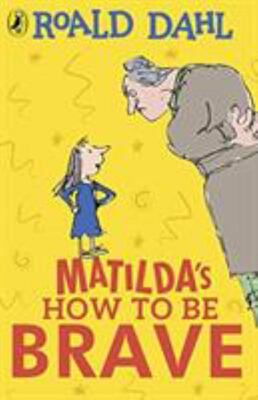 $0.00
NZD
Category: Children's
Matilda is BRAVE and BRILLIANT - and you can be too! Packed with GAMES, JOKES AND QUIZZES and much more, this marvellous book has all the tips and tricks you need to become a REAL HERO and even stand up to THE TERRIBLE TRUNCHBULL.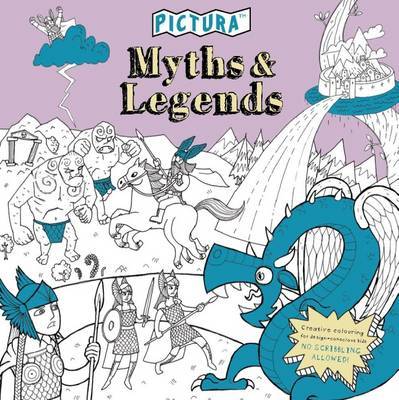 $4.99
NZD
$24.99
(80% off)
Category: Children's
New in the bestselling Pictura series, this is colouring-in as you've never seen it before - especially for all design-conscious, creative kids. Beautiful black line images inspire children to think about and experiment with design, pattern and style as they learn from professional artists. Pages studde d with fascinating facts add a learning element, helping young readers to use their imaginations to increase focus, hone artistic skills, and lose themselves in gadget-free creative time.Builds on the success of the Pictura brand, inspiring kids to experiment with art and design and really use their imaginations.Taps into the adult colouring craze - there is nothing on the market for kids who are past the scribbling and doodling phase and want to try out 'real' design.Includes tips from the artist, so children learn from experts.Sophisticated yet child-friendly take on colouring-in, including special stickers to colour and customise.Bite-size sections of text provide facts to increase value for money and co-edition potential. ...Show more
$21.99
NZD
Category: Picture Books
Another country classic to add to the Topp Twins/Jenny Cooper collection, and this ones a feelin good bumper of a ride! Two keen anglers (bearing a strong resemblance to a certain pair of Dames) vroom, screech and beep their way down the road. Join the ride for some wheel-spinning fun!
$25.00
NZD
Category: Activity Books
You'll have lots of creative fun with this book full of puzzles, quizzes and activities that explore Aotearoa New Zealand and its people. Based on Gavin Bishop's bestselling Aotearoa- The New Zealand Story and Wildlife of Aotearoa, this activity book is a place for you to tell your own story in words an d pictures.You'll- learn to introduce yourself in Maori- solve puzzles and crack codes- play games- invent a superhero- draw your future home- make maps- curate your heroes in a wall of fame- design a flag- create a menuand much more!Packed with quizzes, mazes, colouring pages and activities designed to stimulate bright minds, this is the ideal activity book for creative children aged 5-12. ...Show more
$39.99
NZD
$49.99
(20% off)
Category: Junior Non-Fiction
All aboard Guinness World Records 2021 for a life-changing journey of discovery! This year, we're devoting a chapter to the history of exploration, starting with the story of the very first circumnavigation, along with our "History of Adventure" timeline, featuring a host of remarkable achievements. The fully revised and updated best-seller is packed with thousands of incredible new feats across the widest spectrum of topics, providing a whistle-stop tour of our superlative universe. Our ever-expanding pool of international consultants and experts help us make sense of the world around us and the cosmos beyond. So join us as we embark on a voyage through the vast panorama of record-breaking in 12 fact-packed chapters: - Travel through the Solar System and see the planets come to life with a free augmented-reality feature- Encounter the cutest, weirdest, most dangerous and exotic creatures on our home planet- Meet the world's tallest, shortest, hairiest and heaviest humans- Marvel at the latest high scores, speed runs and players at the top of their game in eSports and beyond- Get the lowdown on the world's most successful and prolific actors, musicians, TV stars and influencers- Review the greatest sports achievements from the past year and celebrate today's top athletes We've also selected the best of the newly approved claims from the 50,000 applications received from the public over the past 12 months. But don't just be a tourist: try some of our specially created try-at-home challenges that could see YOU listed in the world-famous book of records. If you want to be one of those lucky few, check out our Against the Clock chapter - we might even see you in next year's edition!   ...Show more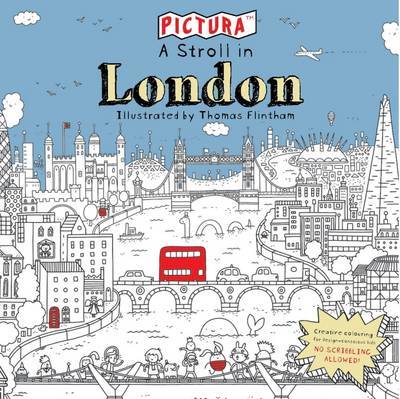 $4.99
NZD
$24.99
(80% off)
Category: Children's
New in the bestselling Pictura series, this is colouring-in as you've never seen it before - especially for all design-conscious, creative kids. Beautiful black line images inspire children to think about and experiment with design, pattern and style as they learn from professional artists. Pages studde d with fascinating facts add a learning element, helping young readers to use their imaginations to increase focus, hone artistic skills, and lose themselves in gadget-free creative time.Builds on the success of the Pictura brand, inspiring kids to experiment with art and design and really use their imaginations.Taps into the adult colouring craze - there is nothing on the market for kids who are past the scribbling and doodling phase and want to try out 'real' design.Includes tips from the artist, so children learn from experts.Sophisticated yet child-friendly take on colouring-in, including special stickers to colour and customise.Bite-size sections of text provide facts to increase value for money and co-edition potential. ...Show more