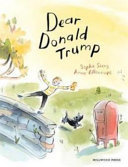 $27.99
NZD
Category: Picture Books
Sam has a problem. He has to share a room with his older brother and things aren't easy. When Sam sees Donald Trump on TV talking about `the wall' he realises a solution is at hand! But who knew that planning a wall could be so tricky? The letters that follow invite conversations about the question of l iving with others in times of conflict. The voice of the young boy show adults something of the nature of peace and good relationships. ...Show more
$21.99
NZD
Category: Picture Books
Another country classic to add to the Topp Twins/Jenny Cooper collection, and this ones a feelin good bumper of a ride! Two keen anglers (bearing a strong resemblance to a certain pair of Dames) vroom, screech and beep their way down the road. Join the ride for some wheel-spinning fun!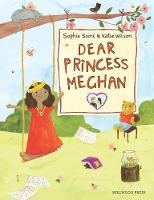 $24.99
NZD
Category: Picture Books
Dear Princess Meghan is a story about Emma, a young girl who is inspired by the actress's rise to royal status. With a new understanding that being on stage is a prerequisite to a royal career, Emma takes on the important role of Anne Boleyn in her school play. But, with her courtiers at home being diff icult and fellow actors forgetting their lines, Emma finds that becoming a royal is not as easy as it seems.... ...Show more
$23.00
NZD
Category: Picture Books | Reading Level: 7 Kids Picture Books
A book for one? A book for two? A book for different points of view. I See, I See is a playful, rhyming call-and-answer conversation between two readers, each of whom view the page from a different perspective: I see water, I see sky, I see swimming, I see fly! A dynamic interactive picture book for two, designed to be read right side up and upside down at the same time. Suitable for readers of Press Here and Do Not Lick This Book. ...Show more
$19.99
NZD
Category: Picture Books
There, inside the kennel, Ernie sat upon his chair. And oh, so proud, he read aloud: Adventures start right here! This kennels full of magic, read Ernie with delight. In this youll fly, up in the sky. Get packed, you leave tonight! Join much-loved radio hosts Jeanette Thomas and Robert Rakete with Ernie , Benny and a colourful cast of adorable doggie pals on a magical journey of family and friendship around the world. ...Show more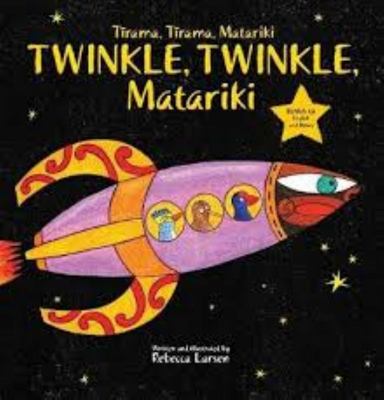 $19.99
NZD
Category: NZ Picture Books | Reading Level: near fine
Pukeko, Kiwi and Hoiho go for a walk through the forest. Join them while they explore, perform actions and sing.
$17.99
NZD
Category: Picture Books | Series: Hairy Maclary and Friends | Reading Level: Children's - Kindergarten, Age 5-6
The classic story in a new, larger format. Hairy Maclary goes off for a walk with a few of his friends - and comes up against a nasty surprise in the shape of Scarface Claw! Read all the Hairy Maclary and Friends books by Lynley Dodd! Hairy Maclary's Bone; Hairy Maclary Scattercat; Hairy Maclary's Cat erwaul Caper; Hairy Maclary's Rumpus at the Vet; Slinky Malinki; Hairy Maclary's Showbusiness; Slinky Malinki, Open the Door; Sniff-Snuff-Snap!; Schnitzel Von Krumm Forget-Me-Not; Slinky Malinki Catflaps; Slinky Malinki's Christmas Crackers; Hairy Maclary's Hat Tricks; Scarface Claw; Schnitzel Von Krumm, Dog's Never Climb Tress; Hairy Maclary, Sit; Hairy Maclary and Zachary Quack; Magnet Fun with Hairy Maclary; Hairy Maclary, Shoo; Hairy Maclary and Friends Little Library; Slinky Malinki, Open the Door; Slinky Malinki Early Bird; Where is Hairy Maclary?; Sticker Fun with Hairy Maclary; My Cat Likes to Hide in Boxes. ...Show more
$20.00
NZD
Category: Picture Books
Search for clues hidden in the pictures and help Hound to solve the riddle in this delightful return to the world of Puffin the Architect.I'm Hound! And I'm a sleuth.I solve all types of cases.I sniff and snuff until my nosedetects the clues and traces.Missing jewels, stolen cars -I always solve the cri me.My latest case arrived by post.Ha ha - detecting time!This gorgeous, multi-layered and engaging whodunnit by an award-winning writer has a delightful surprise at the end. Readers will love studying each action-packed illustration, poring over the details of Hound's secret passages and map, spotting the adorable animals lurking in the pictures, and finding the caterpillar hidden on every page. ...Show more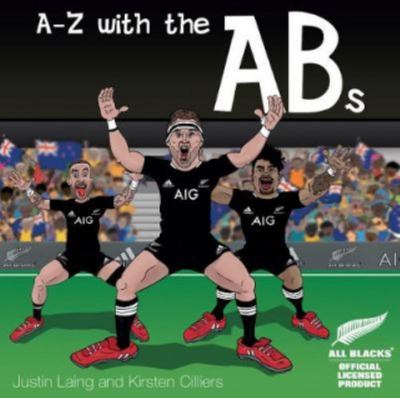 $19.99
NZD
Category: Picture Books
A-Z with the ABs is a perfect gift for the young at heart All Blacks fan in your family! Includes an autograph section to capture your favourite players' signatures! Officially licensed by the All Blacks and New Zealand Rugby Union.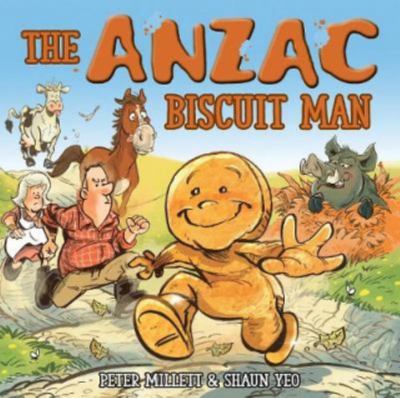 $19.99
NZD
Category: NZ Picture Books
Rattle your dags as fast as you can. You can't dunk me, I'm the Anzac Biscuit Man. Award-winning author Peter Millett and acclaimed cartoonist Shaun Yeo reimagine this classic tale with a uniquely local flavour! One day, an old couple who love baking fresh biscuits discover a recipe for an ANZAC Biscu it Man. Later that morning they hear a cry coming from the oven, Let me out! Let me out! It's hotter than a barbecue in here They open their oven and out jumps the ANZAC Biscuit Man! Can anyone catch this cheeky, baked runaway? ...Show more

Rockin' Robin (PB)
by Jimmie Thomas; Jay Lag'aia (Performed by)
$21.99
NZD
Category: Picture Books
Tweedle-lee-deedle-lee-dee, tweedle-lee-deedle-lee-dee, tweet, tweet, tweet tweet! Bop along to this classic hit, sung by Jay Lagaaia.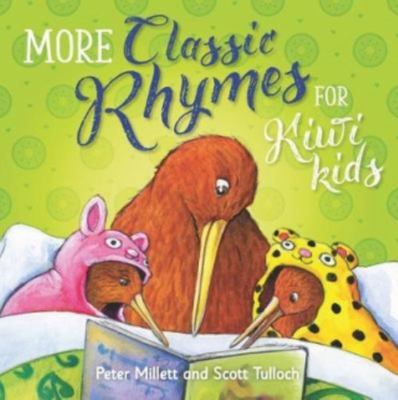 $19.99
NZD
Category: NZ Picture Books
"Old King Cole scored a mighty fine goal... And a merry old soul was he... " Roll up! Roll up! It's time for more riotous rhyming fun as Mother Goose gets the classic Kiwi-ised treatment by Peter Millett and Scott Tulloch. Laugh yourself silly as Itsy Bitsy Spider climbs up the dunny spout; the eels in the tub go round and round; and Little Miss Moppet (as cute as a poppet) has her yummy kai nicked by cheeky seagulls. More Classic Rhymes for Kiwi Kids is more fun than a camper-van full of kea, or a hat full of huhu on Old MacDonald's farm! ...Show more