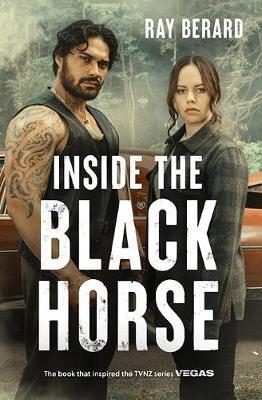 $29.99
NZD
$34.99
(14% off)
Category: A few of our favourite things.
Pio Morgan is waiting outside a pub on a cold winter's night. There is a debt he must pay and no options left. What he does next drags a group of strangers into a web of confusion that over the course of a few days changes all their lives. There's the young Maori widow just trying to raise her children, the corporate executive hiding his mistake, the gang of criminals that will do whatever it takes to recover what they've lost and the outsider sent to town to try and figure out who did what. Time is running out for all of them as events take an increasingly sinister turn. ...Show more
$39.99
NZD
$45.00
(11% off)
Category: A few of our favourite things.
A High Country memoir of life through the seasons on a large sheep station, with delicious recipes. Life on Otematata Station, a 40,000 hectare high country station in Otago, is busy and varied. Philippa Cameron and her husband, Joe, who is the fifth generation to work the farm, help care for this vast tract of land with 30,000 merino sheep and 500 head of cattle. It's a sparse environment completely at the mercy of the elements, bringing with it many challenges and seasonal demands. Told through the eyes of Philippa in her role as station cook, this is the story of mustering in autumn, lambing in spring, the freezing days of winter and the scorching heat of summer. Along with looking after her two small girls, her garden and various animals, Philippa feeds the teams of workers. She collects and shares a selection of delicious, hearty recipes with other farm cooks on her popular Instagram page @whats_for_smoko. This book also features Philippa's most trusted recipes, tested on many approving musterers. ...Show more
$65.00
NZD
Category: A few of our favourite things.
Monique Fiso is a modern-day food warrior, taking Māori cuisine to the world. After years overseas in Michelin-star restaurants, Monique returned to Aotearoa to begin Hiakai, an innovative pop-up venture that's now a revered, award-winning restaurant in Wellington. Monique has also gone on to feature o n Netflix's 'The Final Table', alongside 19 other international chefs, with Hiakai being lauded by the Wall Street Journal, New York Times, Los Angeles Times, National Geographic, Forbes and TIME magazine, which named Hiakai in 2019 as one of the '100 Greatest Places' in the world. This book is just as unforgettable - ranging between history, tradition and tikanga, as well as Monique's personal journey of self-discovery, it tells the story of kai Māori, provides foraging and usage notes, an illustrated ingredient directory, and over 30 breath-taking recipes that give this ancient knowledge new life. Hiakai offers up food to behold, to savour, to celebrate. ...Show more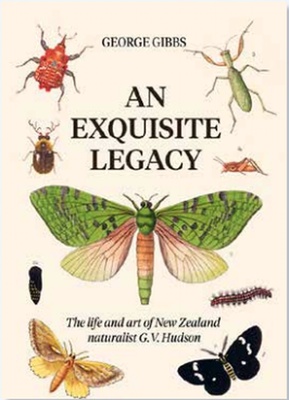 $59.99
NZD
Category: A few of our favourite things.
The biography of one of New Zealand's greatest naturalist-artists, G. V.Hudson. George Hudson, 1867-1946, was one of New Zealand's pioneer naturalists, who devoted his life to collecting and describing the New Zealand insect fauna. He amassed what is probably the largest collection of New Zealand insect s, now housed at Te Papa. Hudson also wrote seven books on insect fauna between 1898 and 1946, each illustrated in colour with immaculate paintings of the specimens, a total of over 3100 paintings, mainly focused on months and butterflies. An Exquisite Legacy is a biography of Hudson, written by his grandson Dr George Gibbs, himself a prominent entomologist. Gibbs outlines the life of this naturalist and artist, whose dedication and output was truly remarkable. Hudson remained an amateur naturalist his whole life, but his contribution to our knowledge about the New Zealand insect world is of enduring significance, while his artistic legacy, built up over nearly seven decades, is truly remarkable. This extensive collection of exquisite illustrations is without parallel in New Zealand. Beautifully illustrated throughout, this biography of George Hudson is the first chance for most people to see his exquisite artwork. Up until now, his books have been valuable collectors' items unavailable to most people. A foreword by Courtney Johnston, Chief Executive of Te Papa Tongarewa, provided in recognition of the importance of this book, and the significance of the Hudson Collection at Te Papa. ...Show more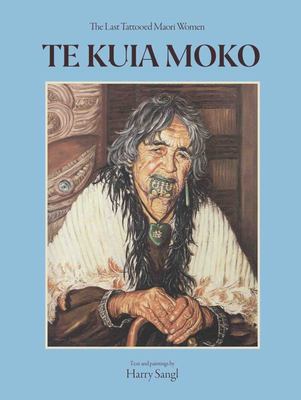 $65.00
NZD
Category: A few of our favourite things.
Te Kuia Moko is a taonga recording 34 Maori women, all bearing moko kauae (chin tattoos). First published in 1980 as The Blue Privilege , this new printing evidences the book's ongoing importance as a record of moko art. Biographies of the women are printed substantially as they spoke them, supplemented by essays by Merimeri Penfold and D.R. Simmons. The records are accompanied by black-and-white sketches of the kuia's moko complementing the beautiful, full colour paintings. ...Show more
$29.99
NZD
$33.00
(9% off)
Category: A few of our favourite things. | Series: A Court of Thorns and Roses
Sarah J. Maas's sexy, richly imagined A Court of Thorns and Roses series continues with the journey of Feyre's fiery sister, Nesta.Nesta Archeron has always been prickly – proud, swift to anger and slow to forgive. And since the war – since being made High Fae against her will – she's struggled to forge t the horrors she endured and find a place for herself within the strange and deadly Night Court. The person who ignites her temper more than any other is Cassian, the battle-scarred, winged warrior who is there at Nesta's every turn. But her temper isn't the only thing Cassian ignites. And when they are forced to train in battle together, sparks become flame. As the threat of war casts its shadow over them once again, Nesta and Cassian must fight monsters from within and without if they are to stand a chance of halting the enemies of their court. But the ultimate risk will be searching for acceptance – and healing – in each other's arms. ...Show more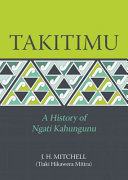 Takitimu
by J. H. Mitchell
$85.00
NZD
Category: A few of our favourite things.
Takitimu is one of the great tribal histories in the New Zealand literary canon. It tells of the Ngati Kahungunu people tangata whenua of Hawkes Bay and parts of East Coast and Wairarapa from their origins in the Pacific Islands to their lineage in Aotearoa up to the twentieth century. It is divided int o four main sections: the history up to the departure of Takitimu and other canoes of migration; the history of Ngati Kahungunu; short biographies of Sir James Carroll, Sir Maui Pomare and the Rev. Tamihana Huata; and appendices describing charms, proverbs, the interpretation of dreams and signs, and the Maori almanac. Complete with genealogical tables, this is a book of great value for history enthusiasts and especially the people of Ngati Kahungunu the third largest Maori tribe, with descendants throughout New Zealand and Australia. ...Show more
Items per page:
1 - 7 of 7